California investigating who sent 16 migrants from Texas to Sacramento church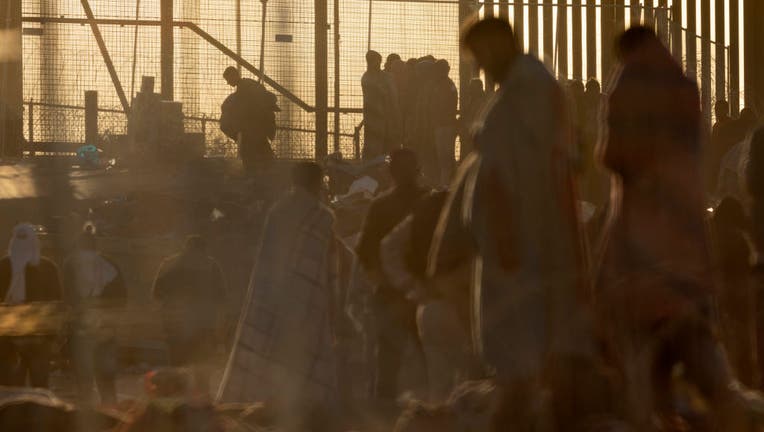 article
SACRAMENTO, Calif. - Sixteen Venezuelan and Colombian migrants who entered the country through Texas were flown to California by chartered plane and dropped off outside a church in Sacramento, Gov. Gavin Newsom and migrant rights advocates said Saturday.
The young men and women were dropped off Friday outside the Roman Catholic Diocese of Sacramento with only a backpack's worth of belongings each, said Eddie Carmona, campaign director at PICO California, a faith-based community organizing group that has been assisting the migrants.
The migrants had already been processed by U.S. immigration officials and given court dates for their asylum cases when "individuals representing a private contractor" approached them outside a migrant center in El Paso, Texas, Carmona said. They offered to help the migrants get jobs and get them to their final destination, he said.
"They were lied to and intentionally deceived," Carmona said, adding that the migrants had no idea where they were after being dropped off in Sacramento.
SUGGESTED: Title 42 has ended. Here's what it did, and how US immigration policy is changing
Newsom said he and Attorney General Rob Bonta met with the group of migrants on Saturday and learned they were transported from Texas to New Mexico and then flown by private chartered jet to Sacramento.
"We are working closely with the Mayor's office, along with local and nonprofit partners to ensure the people who have arrived are treated with respect and dignity, and get to their intended destination as they pursue their immigration cases," Newsom said in a statement.
Newsom said he is also working with the California Department of Justice to find out who paid for the group's travel and "whether the individuals orchestrating this trip misled anyone with false promises or have violated any criminal laws, including kidnapping."
In the last year, Republican governors in Texas and Florida have been busing and flying migrants to Democratic strongholds without advance warning as part of a campaign to focus attention on what they say are the Biden administration's failed border policies.