1 killed in potential road rage shooting near Marina del Rey
LOS ANGELES - One person was shot to death Monday in what officials are investigating as a potential road rage incident.
Detectives with the Los Angeles Police Department were called to the intersection of Lincoln Boulevard and the Marina Freeway around 12:20 p.m. Monday. The intersection is near the border of Venice, Del Rey and Marina del Rey.
Officers said the suspected shooter was in a four-door black Kia.The victim was driving a black four-door Volkswagen. Officials said the two were driving along the Marina Freeway when they got into an argument. The two then got off the freeway when the suspect fired into the victim's car. 
The suspect then drove off, police said.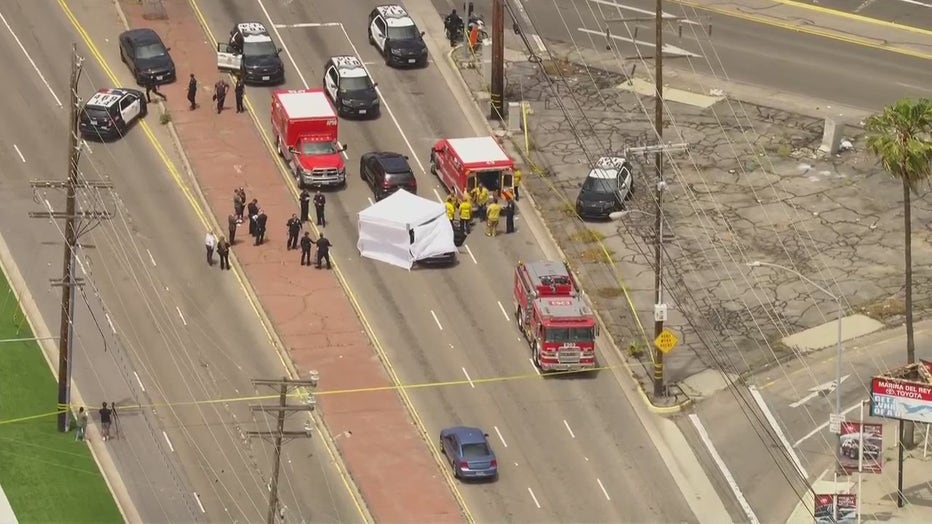 Images from SkyFOX showed first responders on the scene, with several lanes of traffic closed, and a white tent.
Lincoln Boulevard was closed while police investigated the shooting.