Manzanita Fire: Crews battling blaze in San Bernardino County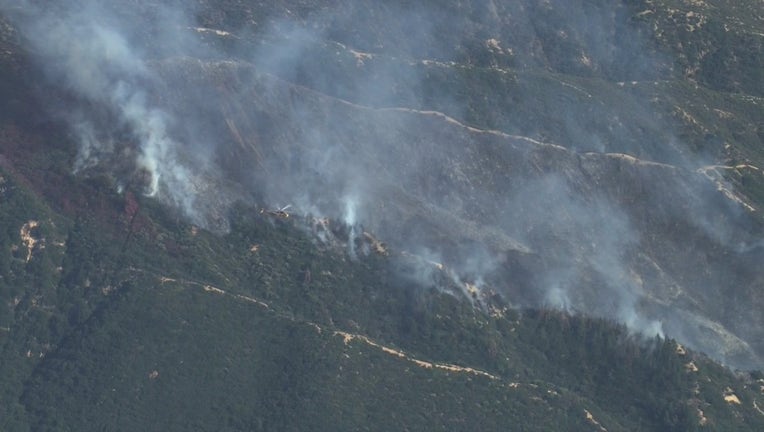 article
SAN BERNARDINO COUNTY, Calif. - Crews are working to take down a large fire in the San Bernardino County mountains.
The San Bernardino County Fire responded to the "Manzanita Fire," which initially stretched to about 50 acres around 3:45 p.m. Friday, September 23.
As of Monday, September 26, the fire has been reduced to 30 acres and about 70% contained, according to the San Bernardino National Forest.
Buildings in the area are not expected to be threatened by the fire.
EVACUATION ORDERS