Man killed in LAPD officer-involved shooting in South Los Angeles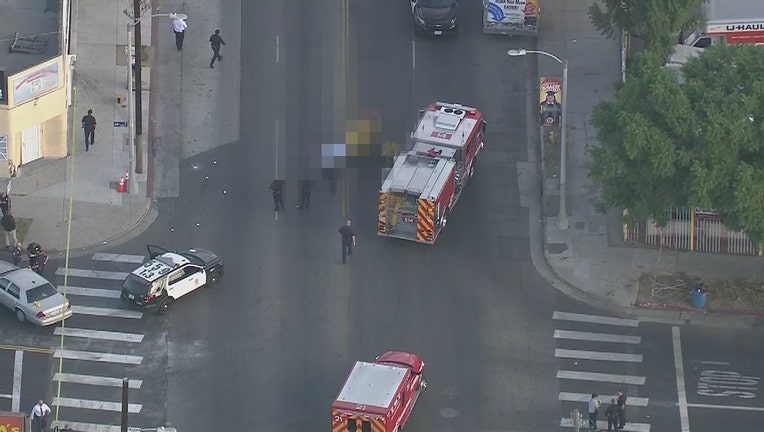 LOS ANGELES - Authorities were investigating a deadly officer-involved shooting Tuesday in South Los Angeles. 
The Los Angeles Police Department reported the shooting around 8 a.m. near the intersection of E 28th Street and S Central Avenue. 
LAPD said a shirtless, knife-wielding man confronted someone and the person involved in the altercation "ran away in fear." 
An officer assigned to the Newton area drove northbound and saw the suspect walking around armed with a knife when he requested backup, LAPD said. 
"Upon arrival, the officers and detectives observed the suspect confront a citizen with the knife, causing that citizen to run away in fear. The officers and detectives made contact with the armed suspect, and an officer-involved shooting occurred," LAPD said. 
Additional details were not immediately known.
CNS contributed to this report.