49ers fan in medically-induced coma after suspected beating at SoFi Stadium during NFC Championship
LOS ANGELES - A San Francisco 49ers fan is in a medically-induced coma after officials believe he may have been beaten up in a SoFi Stadium parking lot during the NFC Championship Game over the weekend.
On Sunday, the Los Angeles County Fire Department responded to a call in Lot L of the stadium around 4 p.m., which was during the Los Angeles Rams-San Francisco 49ers showdown in Inglewood. After firefighters checked up on the man, they realized he needed to be taken to the emergency room.
SUGGESTED: Super Bowl Sunday 2022: Everything you need to know about Super Bowl LVI
After the man was taken to a Torrance hospital, the Inglewood Police Department was notified of the incident. Hospital staff told police the man is being placed in a medically-induced coma and believed the injuries were the result of a suspected beating.
FOX 11's sister station, KTVU, identified the victim as 40-year-old Daniel Luna, a 49ers fan who also owns a restaurant in Oakland.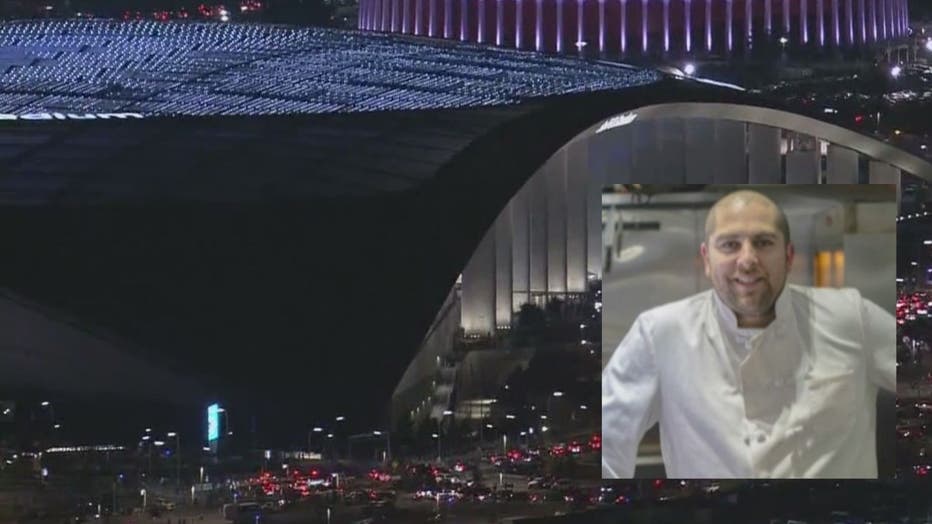 On Thursday, Inglewood Mayor James T. Butts held a press conference addressing the violent incident. Butts, who told the media Thursday that he took a look at surveillance video linked to the incident, explained Sunday's incident "looked like a small altercation that went very bad."
Butts said Luna was mingling with other football fans in the parking lot before an altercation broke out. According to Butts, Luna shoved a fan in a yellow jersey from behind and the fan in the yellow jersey hit Luna in the mouth area.
When asked if the suspect was acting in self-defense, Butts said he'd defer to prosecutors in drawing any conclusions. The Inglewood Mayor 
SkyFOX was over the Harbor-UCLA Medical Center in Torrance Wednesday night, where the man is believed to be treated at.
The alleged parking lot incident remains under investigation. Other than Butts' description, Inglewood PD have not released any additional information on the suspect. 
Butts did not release any plans to release the video he said he saw.
When asked why it took about four days to address the incident that allegedly took place Sunday, Butts said he didn't watch the video of the incident until Thursday afternoon. The Inglewood Mayor also never received a statement from Luna, who hospital officials say is in a medically-induced coma.
Get your top stories delivered daily! Sign up for FOX 11's Fast 5 newsletter. And, get breaking news alerts in the FOX 11 News app. Download for iOS or Android.
"We are relying heavily on video to try to identify the people involved. We are going to leave no stone unturned," said Inglewood police Lt. Geoffrey Meeks.
Luna owns a Peruvian fusion restaurant called Mistura in Oakland. He flew to Los Angeles to see the game alone after other fans who were to attend with him canceled, Vernon Hill, a friend from Oakland, told the LA Times.
"He's always really happy, really friendly," Peter Gerritz told KTVU on Wednesday night. "He cares about his friends. This is just horrible. The last time I saw Daniel, he was having lunch at his wonderful restaurant. This is just really devastating news."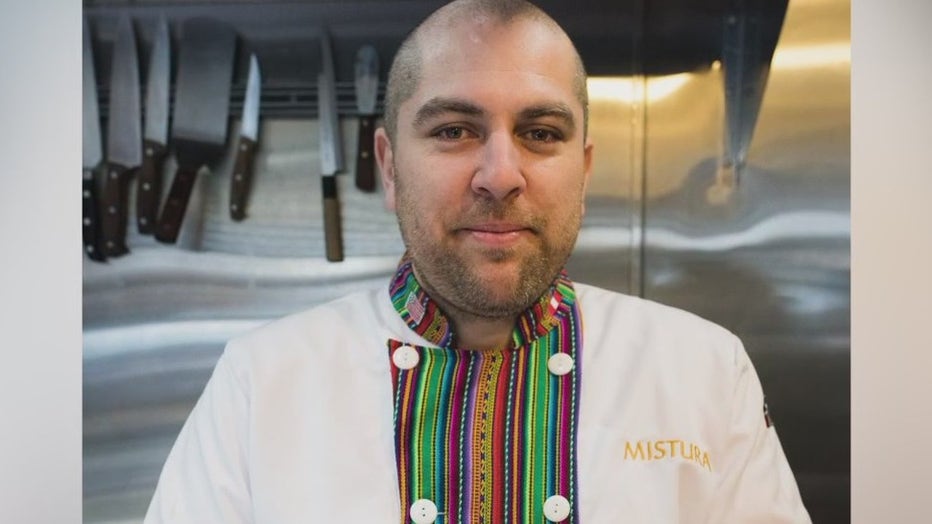 Daniel Luna, owner of Mistura restaurant, in Oakland.
"He's a really great man. I was shocked. Tears in my eyes, jaw on the floor. This is horrible," said Skylar Bartow who works next to Luna's restaurant.
SoFi Stadium released the following statement, "We are aware and saddened by the incident. Our thoughts are with Mr. Luna's friends and family during this difficult time. We are working with law enforcement officials in their investigation."
The 49ers also released a statement saying, "What happened to Daniel Luna is reprehensible, and we strongly condemn all violence," team spokesman Rahul Chandhok said in an email. "We know local authorities are conducting a full investigation and we're here to support them however we can. Our thoughts and prayers go to Mr. Luna, his family, friends, and the medical team providing him care."
The attack on Luna is reminiscent of an attack that occurred 10 years ago on a San Francisco Giants fan. Bryan Stow was brutally beaten outside of Dodgers Stadium in Los Angeles in 2011. 
He was in a coma for months and suffered permanent brain damage. Over the past decade, Stow relearned how to walk, talk, and function on his own. Stow's attackers were sentenced to prison and he won a civil lawsuit against the Dodgers. 
Prior to the news of the parking lot incident, the Los Angeles Police Department announced earlier in the week that there will be increased patrols around SoFi Stadium and downtown Los Angeles as the city expects thousands of more people in the area ahead of Super Bowl LVI.
KTVU FOX 2 contributed to this report 
Tune in to FOX 11 Los Angeles for the latest Southern California news.