Los Angeles Wildcats vs. Seattle Dragons XFL game to resume without fans Sunday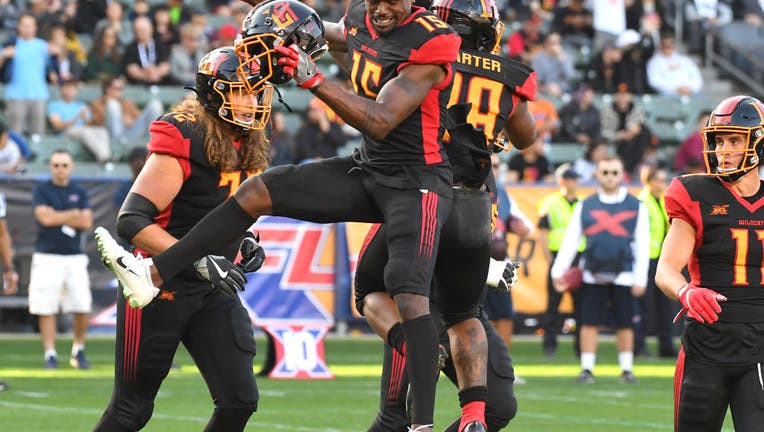 article
LOS ANGELES - The Seattle Dragons will host the Los Angeles Wildcats at their regularly scheduled game Sunday without fans at CenturyLink Field, it was announced Wednesday.
Jeffrey Pollack, XFL President & COO, said in a statement: 
"Based on the proclamation issued Wednesday by Washington Governor Jay Inslee, the Seattle Dragons will host the LA Wildcats this Sunday, as scheduled. The game will take place at 4pm PT at CenturyLink Field without fans in the venue. The game will be broadcast live, also as scheduled, on ESPN2."
Gov. Inslee banned gatherings and events of more than 250 people, with 273 COVID-19 cases in Washington as of Wednesday afternoon. 
The City of San Francisco banned large gatherings Wednesday, including Golden State Warriors home games, over the COVID-19 outbreak as event cancellations continue.
RELATED:
• Fans barred from Warriors home game after San Francisco cancels large gatherings over coronavirus
• Event cancellations continue as coronavirus concerns grow
Earlier this week, the NBA told its players to prepare to play for games without fans in response to the coronavirus crisis. 
• Empty arenas: NBA tells players to prepare for games without fans in response to coronavirus crisis
Currently, there are 27 cases of the novel coronavirus in Los Angeles County, including the county's first COVID-19 death. 
RELATED: The latest news on the coronavirus