Event cancellations continue as coronavirus concerns grow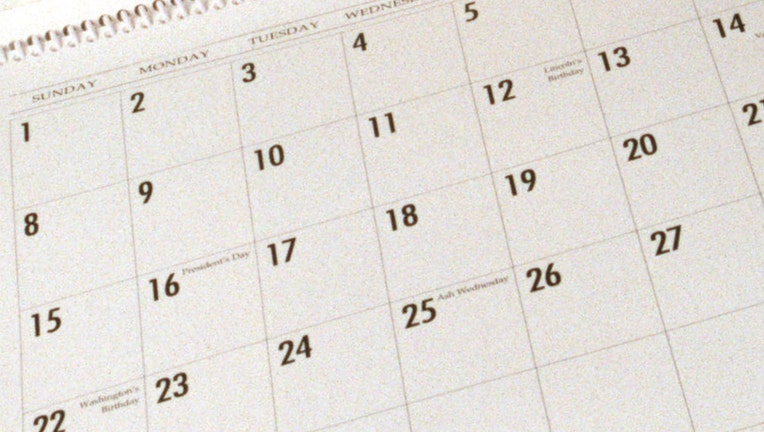 LOS ANGELES - Numerous events have been canceled or postponed due to concerns over coronavirus.
Hamilton at Pantages Theatre
Officials announced on March 12 that performances of the hit musical "Hamilton" at Hollywood Pantages Theatre are canceled for the rest of the month after California Gov. Gavin Newsom ordered the postponement or cancellation of gatherings of more than 250 people. 
Universal Studios Hollywood
Officials announced on Thursday it will close Universal Studios Hollywood beginning Saturday, March 14 and anticipates a re-opening on March 28 to help stem the tide of the coronavirus outbreak.
L.A. Zoo
The L.A. Zoo is closed through March 31, 2020 following city recommendations to help slow the spread of COVID-19.
Aquarium of the Pacific
The Aquarium of the Pacific will be closing to the public starting Saturday, March 14, through Tuesday, March 31, 2020. During this time, staff members will continue to work and be paid. We will be offering a variety of online programming so that the public may continue to engage with our exhibits and animals and learn about our ocean. We invite you to visit our website for updates at aquariumofpacific.org.
Santa Anita Park
Santa Anita Park closes to the public on March 12 in response to Gov. Newsom's guidance regarding public gatherings in light of the coronavirus threat. There are no confirmed dates on when they expect to reopen.
NHL
The NHL will join the NBA and suspend its season indefinitely as the coronavirus continues to spread across the country
MLS
MLS suspending season for 30 days due to COVID-19 concerns
Princess Cruises
Princess Cruises announced on Thursday that the company will voluntarily pause global operations of its 18 cruise ships for two months.
NCAA: Big Ten, AAC, Big 12, SEC, Big East, and Pac-12 tournaments canceled
The Big Ten, AAC, ACC, Big 12, Big East, Pac-12 and SEC tournaments were canceled amid growing concern over the coronavirus. The cancellations come days before the scheduled Selection Sunday for the 2020 NCAA tournament. 
Anaheim Convention Center
Anaheim officials announced on March 12 that gatherings at the Anaheim Convention Center have been postponed through the end of the month to comply with a state directive to cancel events with 250 or more people during the coronavirus outbreak.
Disneyland, California Adventure
Disney officials announced on March 12 it will close both Disneyland and California Adventure until the end of the month to help stem the tide of the coronavirus outbreak.
NBA
The NBA has suspended its season "until further notice" after a Utah Jazz player tested positive Wednesday for the coronavirus, a move that came only hours after the majority of the league's owners were leaning toward playing games without fans in arenas.
Chatsworth Church
Out of an abundance of caution, the Congregational Church of Chatsworth in Los Angeles is canceling its Sunday services and luncheons afterward through March. The church will monitor the news and reassess what to do in the future. Rev. Bill Freeman will videotape his Sunday sermons and make them available on the church's website, ChatsworthUCC.org.
Coachella/Stagecoach 
Both festivals were postponed until October. Coachella will now take place on October 9, 10 and 11 and October 16, 17 and 18, 2020.  Stagecoach will take place on October 23, 24, and 25, 2020.  All purchases for the April shows will be honored for the rescheduled October dates.
E3 2020
The Electronic Entertainment Expo, a massive video-game conference better known as E3 that was scheduled for June at the Los Angeles Convention Center, has been canceled due to coronavirus concerns. 
Los Angeles Times Festival of Books
The book fair that was scheduled for April has been postponed. It will be held Oct. 3-4, according to the Los Angeles Times. The paper's Book Prizes ceremony, normally held in conjunction with the book festival, will be canceled, but the winners will still be announced as planned on April 17.
RuPaul's DragCon LA 2020
The 2020 event was canceled out of an abundance of caution due to coronavirus. Officials with DragCon LA are working with Eventbrite to issue refunds for existing DragCon LA ticket holders over the next 7 days. Ticketholders will receive a confirmation email from Eventbrite when the refund has been issued.
Synthplex
Due to international and travel restrictions and concerns for the health and safety of attendees, vendors, artists, presenters, and Synthplex staff, this year's event scheduled for March 26-29 in Burbank has been postponed to October 29 - November 1, 2020.
Duarte's 16th annual Cesar Chavez Community Project Day
The city of Duarte announced that its 16th annual Cesar Chavez Community Project Day event, scheduled for March 28, has been canceled. "Due to the recent concerns surrounding COVID-19, the corporate offices of Westminster Gardens have decided to place a hold on events taking place within its senior living communities, as the health, security and safety of their residents is their highest priority," city officials said. "As a result, this has led to the decision to cancel the city's annual Cesar Chavez community event.''
2020 Team USA Media Summit
The U.S. Olympic & Paralympic Committee announced it has canceled plans for its 2020 Team USA Media Summit in downtown Los Angeles over concerns about the coronavirus. The summit had been scheduled for March 15-18 at the InterContinental Los Angeles Downtown Hotel, with more than 115 "Team USA hopefuls" for the Olympic and Paralympic Games in Tokyo expected to participate.
South by Southwest
The Austin-based tech, film and music festival which draws hundreds of thousands of visitors was officially canceled on March 6 in response to the rapidly spreading coronavirus. 
Ultra Music Festival
The three-day outdoor electronic music festival held in Miami was originally scheduled for March 20-22 but will be postponed until next year. 
L.A Pride Parade
Due to the concerns of COVID-19, CSW will postpone all events related to the 50th Anniversary of L.A. Pride that were scheduled for June 2020. Organizers are assessing the situation. More information to be provided around the postponement as details become available.
Celine Dion Courage World Tour
Celine Dion will postpone the remainder of the North American leg of her COURAGE WORLD TOUR, scheduled to play 14 markets, including Los Angeles, from March 24 through April 27, 2020.  Rescheduled dates will be announced shortly. 
Los Angeles Police Department
LAPD Hollywood has canceled all community meetings, suspended youth programs that cause gatherings of large groups, and has asked their volunteers to stop coming to the station to limit the spread of coronavirus.
Beverly Hills
Beverly Hills has announced it will temporarily close its Public Library beginning Thursday, March 12 at 6 p.m., immediately suspend all Senior Programs and cancel its Sunday Farmers' Market beginning Sunday, March 15th until further notice. Additionally, the City has put into effect the postponement of all City-sponsored activities and events through the month of March.
Orange Coast College Weekend Swap Meet
The Orange Coast College Swap Meet will close until further notice. The College will send updates to the media and post on social media when a re-open date has been decided. OCC's campus remains open.
THE ABBEY Restaurant
For 29 years, I have worked to make The Abbey a safe place for Our community to come together in good times and bad. Never in almost three decades, did I think I would have to post a message like this. For the safety of our staff, guests and entire community, The Abbey will be closed temporarily. 
Just saying those words breaks my heart. I spend every day at The Abbey. It is my life. I know this will hurt my staff, some of which have been with me for 29 years, my loyal guests who have made The Abbey part Of their lives, and my community, who will no longer have The Abbey as a safe space to support each other during this crisis. The situation with COVID-19 is changing quickly. I don't know whether we will be closed for a few days, a few weeks or even longer. Until our public health officials can assure us that it is safe, we will remain closed. 
I am saddened that it has come to this. If staying open caused the pandemic to spread more quickly, I would be inconsolable. I know this crisis will pass. When it does, we will all celebrate together. With Love, David Cooley 
 
CNS contributed to this report.