Woman, 2 dogs struck and killed by lightning in Pico Rivera
LOS ANGELES - A woman and her two dogs were struck and killed by lightning Wednesday morning in Southern California, authorities confirmed to FOX 11.
Antonia Mendoza began her day as she usually did, walking her dogs along the riverbed in Pico Rivera. Only this time her stroll with her puppies Luna and Chubby turned deadly, as a violent morning storm moved through the area bringing thunder and lightning. Mendoza and her pets were fatally struck by lightning, according to the Los Angeles County Sheriffs Department, early Wednesday morning.  
With the monsoonal storm predicted, city officials had strongly advised people in the area to avoid outside activity, until the storm passed. Another person out in the San Gabriel Flood Control District later found the lifeless bodies on the trail and called for help.
Gloria Colocho rented Mendoza a room in Pico Rivera. The two had become friendly, with Colocho saying she found the 51-year-woman "hardworking. " Mendoza worked as a housekeeper in a nearby motel. But it was her love of her two dogs that especially touched Colocho. 
Antonia walked them at least once a day on that trail. So when the landlord heard a woman and her two dogs had perished on the trail after being hit by lightning— her heart sank. She frantically drove to find Antonia's white car. Sadly, there it was parked at the entrance, inside were belongings from the dogs, a bible and rosary. 
SUGGESTED: Summer storm: Thunderstorms bring lightning to parts of Southern California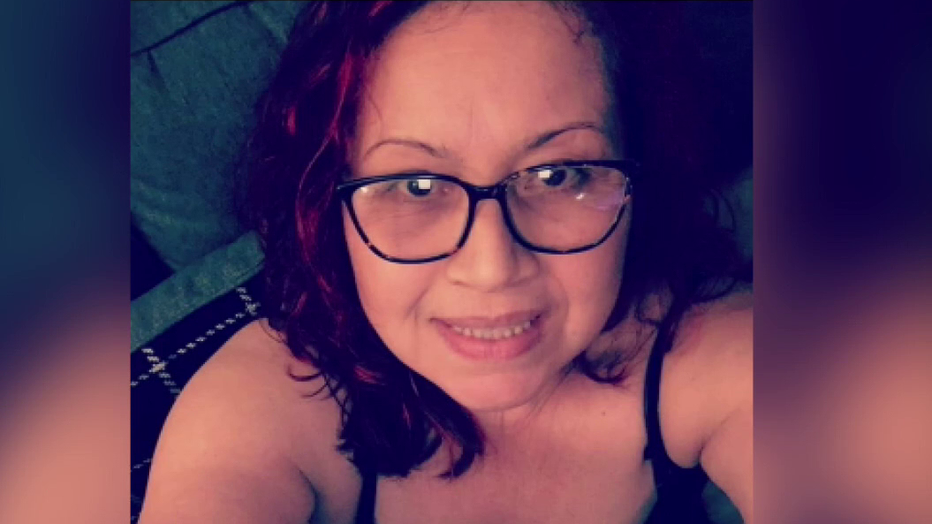 FOX 11 obtained Nest video from near where Mendoza left with her dogs Wednesday morning, walking down the driveway with her two pups.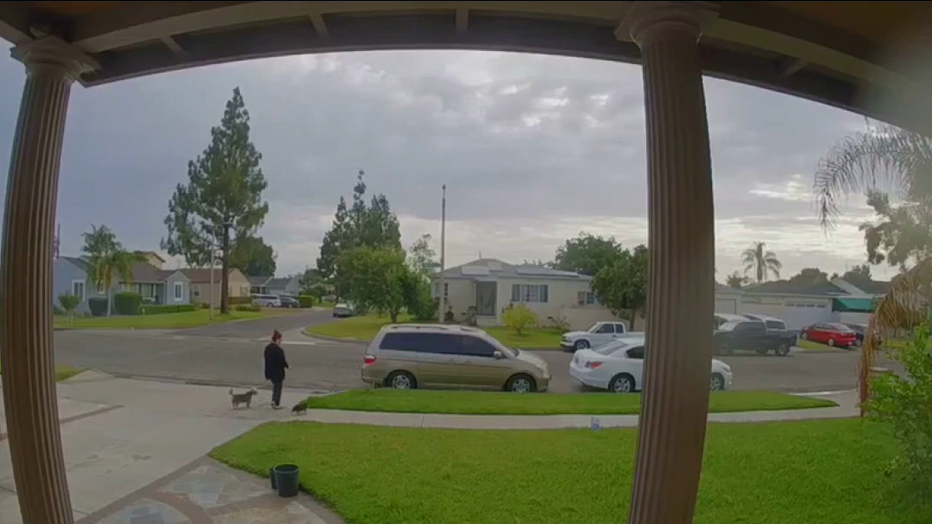 Video provided to FOX 11 by Johnny Garcia displayed the severity of the storm in Pico Rivera. Vibrations so strong from the thunder, that it sent off car alarms.
The morning's storms had others in the city taking precautions. To keep residents safe, Pico Rivera shut down all outdoor activities for the rest of the day.
"We canceled our farmer's market and also some of our summer camps for our kids that are playing outside just as a precaution," Carmona said.
Additionally, all city crews were ordered to work indoors for the remainder of the day.
The city was in the process of sending out a notification to residents to provide them with a warning to be careful.
"Today's incident is a strong reminder that people and organizations must exercise extreme caution and stay indoors a much as possible during a thunderstorm. While lightning strikes are rare in Southern California, they occurred frequently overnight with over 3,700 lightning strikes recorded in the region," city officials wrote in a press release.
Carmona advised residents, "Be cautious, be careful. There's a high activity of thunderstorms in the area. This is a tragic incident. But again, we just caution the residents just to be careful."
The lightning was brought through Southern California by a monsoonal storm that originally generated in Baja California and was accompanied by scattered thunderstorms and lightning. Several beaches in the area were closed due to lightning.
The last lightning fatality in Southern California was in 2014, when a 20-year-old male was struck and killed.