LAPD releases bodycam footage of fatal Northridge shooting
LOS ANGELES - The Los Angeles Police Department released body camera footage of a shooting where an officer killed a suspect in Northridge last month.
It happened on Aug. 27, just after 11 a.m. According to the LAPD, officers from the Devonshire Division were near an apartment building in the 18000 block of Malden Street. They saw a man outside the building and asked him if he lived there. The man said he did, but officers got out of their patrol car to check the man's ID.
The body camera footage released Tuesday picks up as officers are getting out of the car. As they approach the man, identified as 24-year-old Angel Ledesma of Los Angeles, the officers are heard saying that Ledesma had a knife.
PREVIOUS COVERAGE: LAPD officer shoots, kills knife-wielding man in Northridge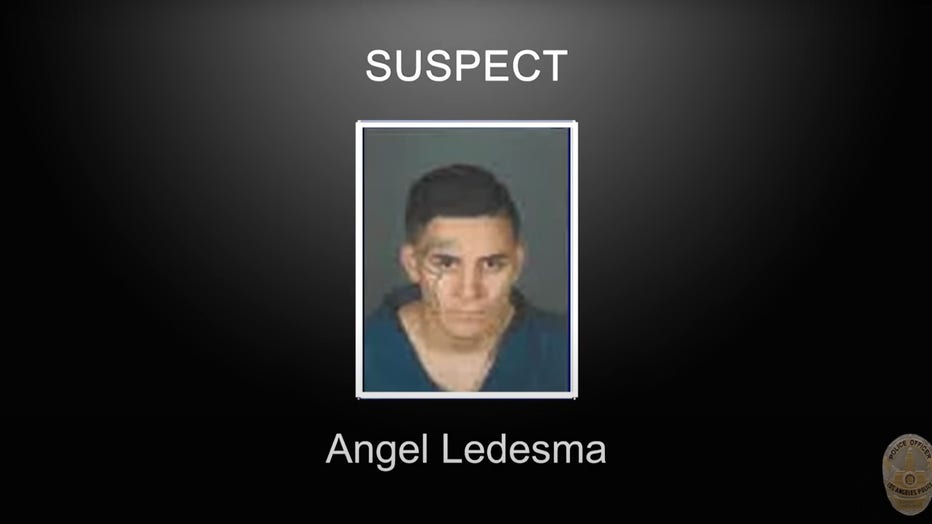 Ledesma denied having a knife, but as officers pressed, Ledesma began to run down the ramp of the apartment building entrance, and hopped over the fence. A still frame from the body camera footage seems to show Ledesma holding something in his hand. That's when an officer shot at him six times.
Los Angeles Fire Department paramedics pronounced Ledesma dead at the scene. 
The LAPD also shared a photo of the knife Ledesma was allegedly holding during the shooting.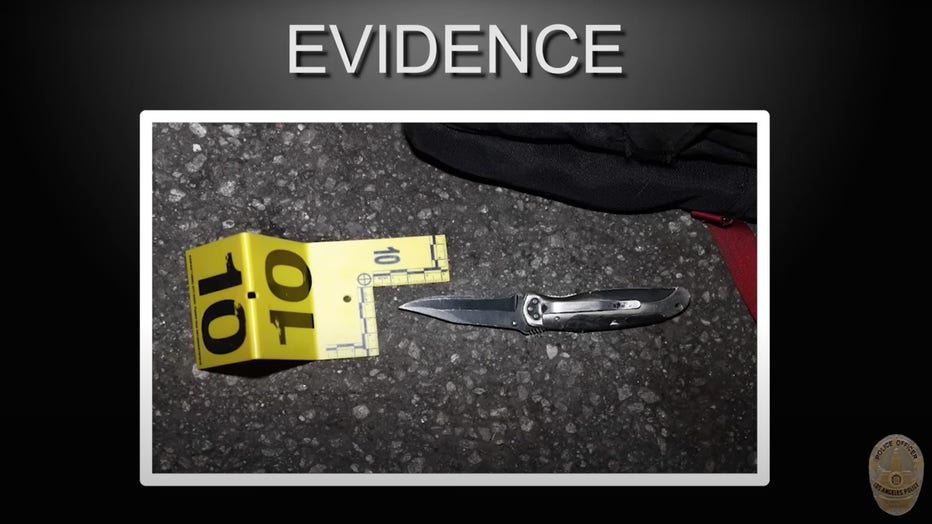 A knife recovered at the scene of an LAPD officer shooting in Northridge on Aug. 27, 2023. (Photo courtesy of the LAPD via YouTube)
The department is still investigating the shooting. That report will then go to Chief Michel Moore, the Board of Police Commissioners, and the Office of the Inspector General for review, to determine whether the officer's force was necessary.
The full LAPD video incident report can be viewed on the department's YouTube channel.