LAPD officer shoots, kills knife-wielding man in Northridge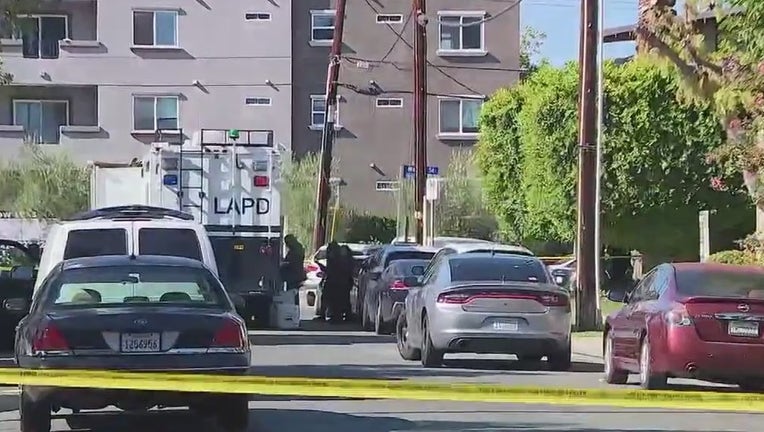 article
LOS ANGELES - A Los Angeles Police Department Officer shot and killed a man who allegedly charged at officers with a knife in the Northridge area of Los Angeles Sunday.
It all started just before 11:20 a.m. in the area of Canby Avenue and Chase Street. Police said they approached a man in his 20s standing outside an apartment building. Police tried to approach the man, though why, it was not immediately clear. 
That's when officers said the man grabbed a knife and came at them, before one officer shot at him. 
SUGGESTED: LAPD shoots man allegedly armed with knife in Highland Park
Officers gave the man first aid until Los Angeles Fire Department paramedics were able to get there, but they pronounced the man dead at the scene.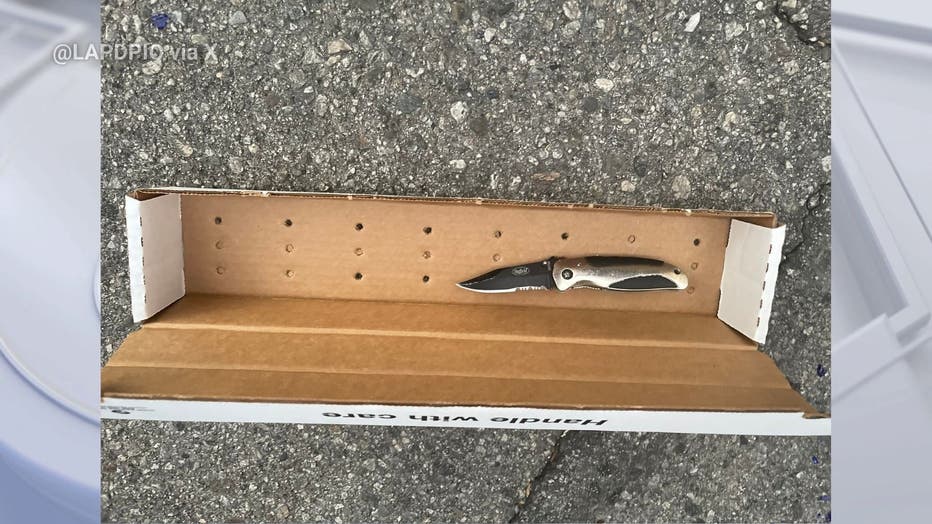 A knife recovered from the scene of a fatal officer-involved shooting in Northridge. (Photo courtesy of @LAPDPIO via X)
The area was closed for several hours while police investigated. Police shared a photo of a knife allegedly found at the scene. The LAPD is still investigating the shooting.