LA sheriff says George Gascón recall election on pace to happen: 'The country has had enough'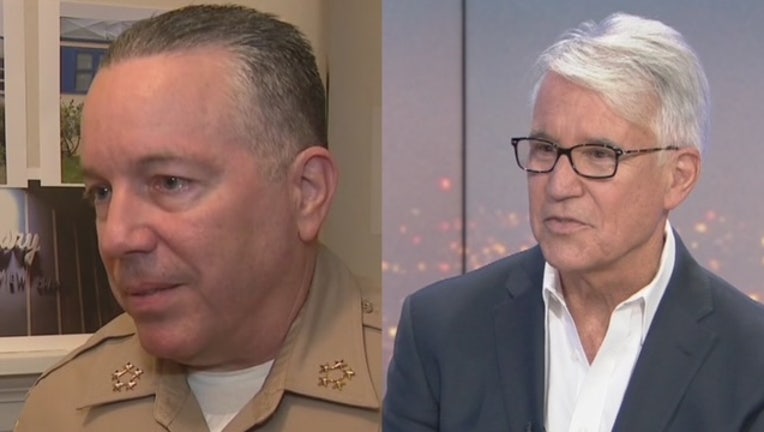 article
LOS ANGELES - Los Angeles County Sheriff Alex Villanueva said Thursday on "Fox & Friends" a recall election for liberal District Attorney George Gascón is on pace to happen.
"It looks like it's gonna happen. I think that's a historical moment for this experiment with ultra-progressive DAs who don't do their job. I think the country has had enough with it. They just want to see basic law and order reinstituted everywhere," Villanueva told host Brian Kilmeade.
More than 400,000 voters have signed a Los Angeles County petition calling for Gascón's recall. The petition is required to have 566,857 by July 6 in order to get the recall question on the November ballot for Los Angeles voters.
RELATED: Campaign to recall Gascón reaches 200,000 signatures
Under Gascón's soft-on-crime policies, the county has seen a drastic increase in crime including follow-home robberies, smash-and-grab robberies, homelessness and homicide.
Since Gascón took office in 2020, Los Angeles has seen a 34% increase in homicide, 15.5% increase in violent crimes, 6.7% increase in property crimes and 67% increase in shooting victims. Arrests have decreased by nearly 25% since 2020, according to LAPD statistics.
RELATED: Deputy DAs claim they were demoted for opposing Gascón policies: Lawsuit
Villanueva argued the county has had enough of the "experiment" with soft-on-crime politicians and the "bill of goods" sold by politicians on defunding the police.
"People want a sense of normalcy," Villanueva said. "We can do a lot of reforms … but it shouldn't be an either-or proposition. We can do both."
Following George Floyd's death in 2020, calls for defunding police amplified among left-leaning circles and progressive leaders.
Across many soft-on-crime cities like Chicago and New York, crime rates have skyrocketed leading to a reversal in sentiment on crime and law enforcement.
Villanueva praised voters for working to "correct" the "mistake" of electing "ultra-progressive" George Gascón as the county's top prosecutor.
"Fool me once, shame on them, fool me twice, shame on me," he concluded.
Fox News' Louis Casiano contributed to this report.