LA Mayor-elect Karen Bass' daughter injured in West Adams hit-and-run crash
LOS ANGELES - The step-daughter of Los Angeles mayor-elect Karen Bass was injured in a hit-and-run crash in the West Adams area Thursday morning.
The two-vehicle crash was reported around 9:10 a.m. near the intersection of South La Brea Avenue and West Adams Boulevard, Los Angeles fire officials confirmed to FOX 11. 
An official with the Los Angeles Police Department said a car hit the one Bass' daughter was driving then veered off the road and towards a home. 
Bass' daughter stayed at the scene and was treated at an area hospital for the injuries she sustained in the collision.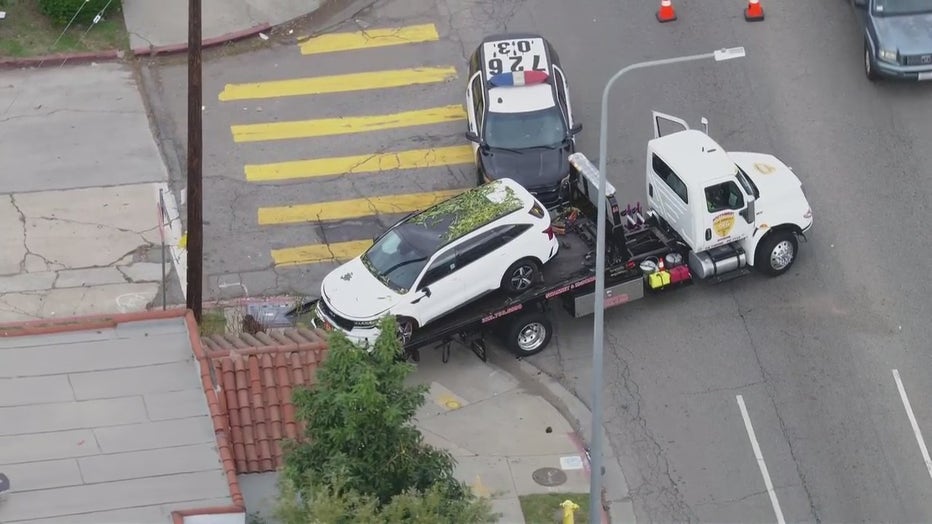 A tow truck is at the scene of a hit-and-run crash in LA's West Adams neighborhood on Dec. 1, 2022.
"While driving today, one of my daughters was the victim of a hit-and-run," Bass said in a statement. "Thankfully, she was not seriously hurt and is home after being cared for at the hospital. I am grateful for the first responders and health care professionals who ensured her well-being. The Los Angeles Police Department is investigating the circumstances of this incident."
A woman who lives nearby the crash scene told FOX 11 that she saw four teens run from the scene and jump a fence. Another neighbor's Ring camera caught two of the teens running away. 
The four teenagers are still outstanding. The suspect vehicle, a white SUV, was taken from the scene.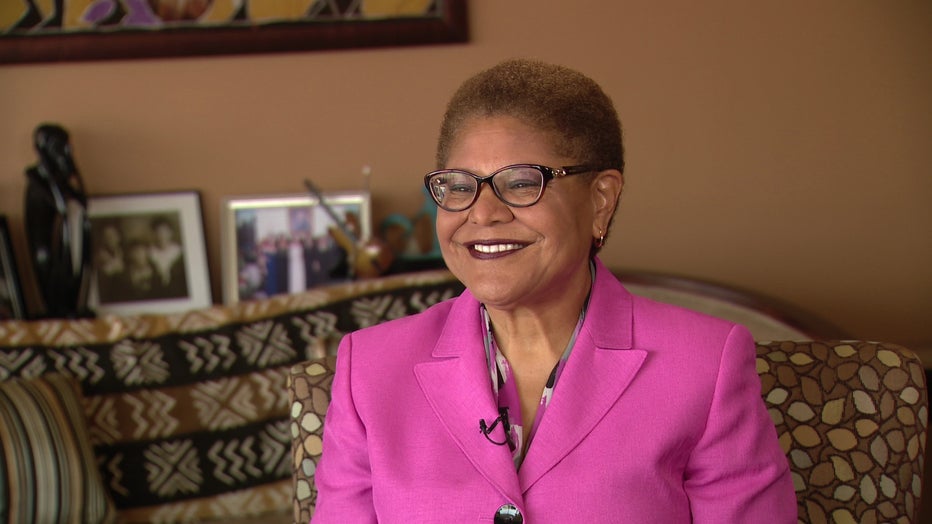 The West Adams neighborhood is located about eight miles west of downtown Los Angeles.
Bass has three step-children. Back in 2006, her biological daughter, Emilia Bass-Lechuga, and son-in-law died in a car crash on the 405.  
Anyone who witnessed the crash or with information is asked to contact the LAPD at 1-877-LAPD 24-7 or (1-877-527-3247).