Knott's Berry Farm extends popular Boysenberry Festival
BUENA PARK, Calif. - Knott's Berry Farm is extending their popular Boysenberry Festival by an additional three weeks, park officials announced Thursday. 
In a post online, they said all the rain has made the boysenberries bloom. 
The festival will now last through May 7. 
The festival will be offered daily through April 16 and then Fridays, Saturdays and Sundays April 21-23, April 28-April 30 and May 5-7.
The theme park will also celebrate National Boysenberry Day on Monday with guests to the theme park encouraged to dress in purple outfits with bowties, gloves, suits or pin-up skirts and will get a chance to participate in a special group photo.
Knott's Boysenberry Festival is an annual food and wine festival that celebrates the park's history by highlighting the tasty boysenberry.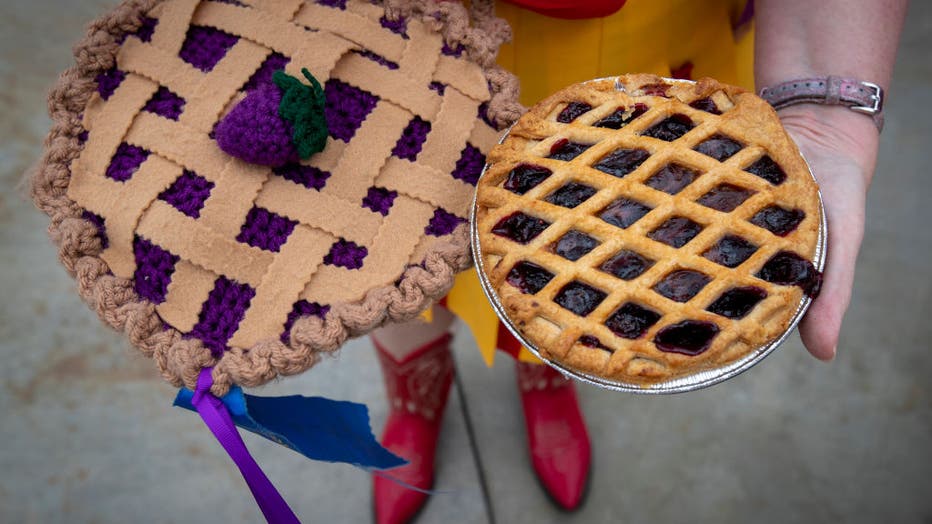 (Allen J. Schaben / Los Angeles Times via Getty Images)
Guests can enjoy an array of food, both savory and sweet, that features the boysenberry. Some popular food items include Elote with a boysenberry butter and boysenberry mayo, buffalo chicken over mac and cheese with boysenberry ranch drizzle, boysenberry bbq meatballs, sweet corn nuggets with boysenberry honey and so much more. 
And for adults, there are tons to drink including Hazy IPA beer boysenberry, blonde boysenberry, boysenberry wine and sangria.
Families can enjoy live music, shows and other activities. 
For more information visit knotts.com.