JoJo Siwa criticized over apparent pregnancy joke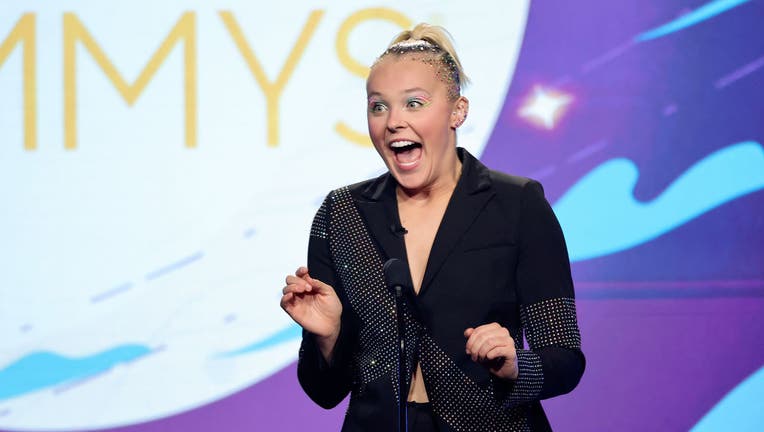 article
LOS ANGELES - JoJo Siwa is facing backlash over her response to apparent pregnancy rumors - by feeding into the alleged gossip herself. 
The "Dance Moms" alum posted a series of Snapchat photos and videos that led some fans to believe she was pregnant despite Siwa herself denying the rumors earlier this month.
Despite the denial, Siwa has continued to fuel the rumors, reportedly recording herself shopping for baby clothes, but later disclosing it was meant as part of a giveaway for moms-to-be, Insider reports. A second video apparently shows Siwa and friend Ezra Sosa touching her belly saying "You know that everyone thinks I'm the dad, right?" In a follow-up post, she jokes that Sosa is "the father of my baby!" 
Some people are calling it "insensitive" of Siwa to joke about being pregnant, taking the situation too far. 
"Anyone else think it's extremely weird and inappropriate for jojo siwa to be constantly joking publicly about being pregnant when she knows how many people are struggling?" one person said, adding that "pregnancy isn't a joke."
"Doesn't anybody else think it's extremely disrespectful and insensitive for JoJo Siwa to be pretending to be pregnant ?????" another commented. 
"Hot take but Jojo siwa feeding into the pregnancy 'rumors' just doesn't sit right with me. We all know she's not pregnant, and it's incredibly insensitive to those dealing with infertility/pregnancy loss," someone else said.
On Monday, Siwa apparently addressed the rumors again in a Snapchat "storytime" where she explained her thoughts on how she might plan to have children in the future.
"It's not the social norm how I will end up having kids one day," she said. 
"Biologically to have kids you need a male and a female, and kids watch this, so I'm not going to talk about how babies are made, but babies are made with male and female," she added, going on to say, "there will never be that male significant other in my life."