Jessica Simpson leaves Hollywood for Tennessee: 'I'm not on guard'
Jessica Simpson has joined the growing list of celebrities who have moved away from Hollywood to a more peaceful life in Nashville, Tennessee.
Although the "Public Affair" singer is not completely fleeing from the West Coast, Simpson explained that she rented a temporary summer home in the South, where her family is much happier. 
"Being in Nashville, even my kids are like, 'You laugh the whole time. You're so happy,'" she revealed to E! News.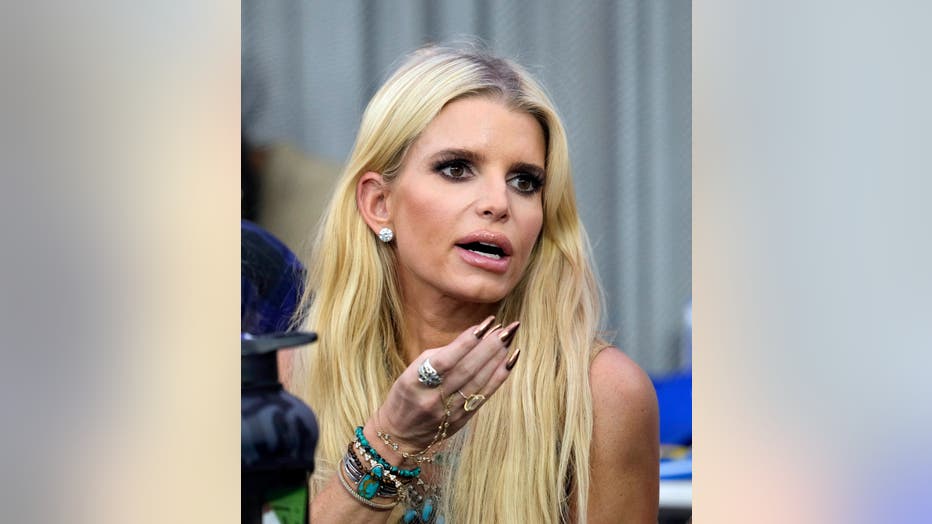 Jessica Simpson attends the preseason NFL game between Las Vegas Raiders and Los Angeles Rams at SoFi Stadium on August 19, 2023 in Inglewood, California. (Photo by Kevork Djansezian/Getty Images)
"It's because I'm not on guard. I'm with a lot of like-minded people. It's not about the celebrities … It's really about the music and the heart … the conversation."
Simpson, 43, added that being in the Volunteer State has inspired her to focus on her music. 
"I've been planning this for the last 12 years," she said in reference to her music comeback.
"I'm not nervous at all, but if you were to ask me two years ago when I was talking about coming back to music, I was frightened," Simpson confessed. "But now, I know exactly what I want."
SUGGESTED:
"I'm building my own platform. I'm doing it for the first time … the way I would … without a label telling me I need to do this song or use this producer. It's all me."
While Simpson is currently focusing on her family and music, critics have recently "scrutinized" the pop star-turned-fashion designer for her weight.
The "Irresistible" singer, who has spoken about gaining and losing 100 pounds on three separate occasions, said her children are perplexed by the public's interest in her weight.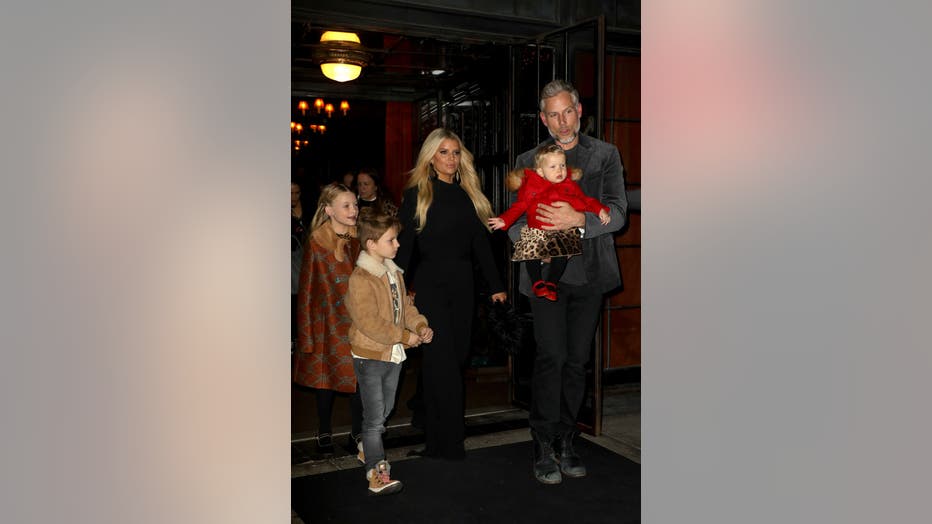 Jessica Simpson, Eric Johnson and their children Maxwell Drew Johnson, Ace Knute Johnson and Birdie Mae Johnson are seen leaving their hotel on February 04, 2020 in New York City. (Photo by Pierre Suu/GC Images)
"My kids see me being still scrutinized, and it's very confusing to them. Because they're like, 'I don't even understand this … Why don't they just say you look pretty, mommy? You look pretty!'"
"And I'm like, 'Honey, like, I really don't' – I wish I could explain it, I wish I could say for me, that it's gotten better, but it still remains the same, and I don't know why," Simpson said of continued criticism while appearing on Access Hollywood.
Simpson shares three children with her former NFL player husband Eric Johnson: Maxwell Drew, 11, Ace Knute, 10, and Birdie Mae, 4.