Catalina Island SWAT situation: Armed woman in custody after leading hours-long standoff
AVALON, Calif. - A SWAT standoff that lasted several hours has finally came to an end on Catalina Island.
The Los Angeles County Sheriff's Department responded to a call of a woman who is allegedly armed on Wrigley Road in the city of Avalon around 12:30 p.m. Tuesday. The woman is accused of firing shots from the area, drawing the SWAT team.
The standoff appeared to have lasted at least five hours. The woman was eventually placed in custody and the neighborhood is deemed safe, LASD said on social media.
As of Tuesday night, it is unknown if the woman is wanted for other crimes.
A FOX 11 viewer shared a photo of a SWAT officer responding to the scene.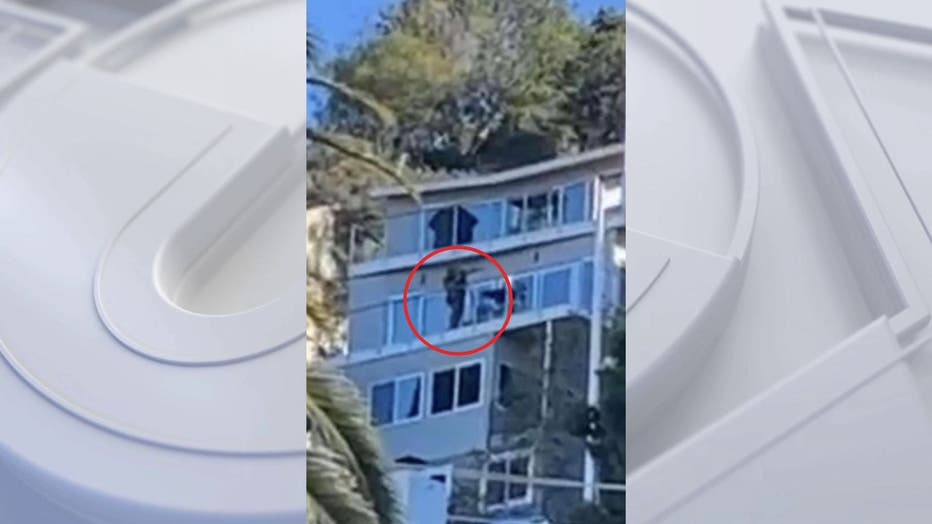 The call comes as authorities across California dealt with multiple mass shootings over the course of the last eight days. Over the weekend, a gunman opened fire inside a ballroom dance studio in Monterey Park, killing at least 11 people. On Monday, at least seven people died in the Half Moon Bay shooting in Northern California.
As of Tuesday, 3:35 p.m., no reports of a shooting have been confirmed.
Prior to the two shootings, six family members were killed in a "cartel-style" execution in Tulare County in Central California.
PREVIOUS COVERAGE