Grocery shoppers feel the hit as food prices skyrocket nationwide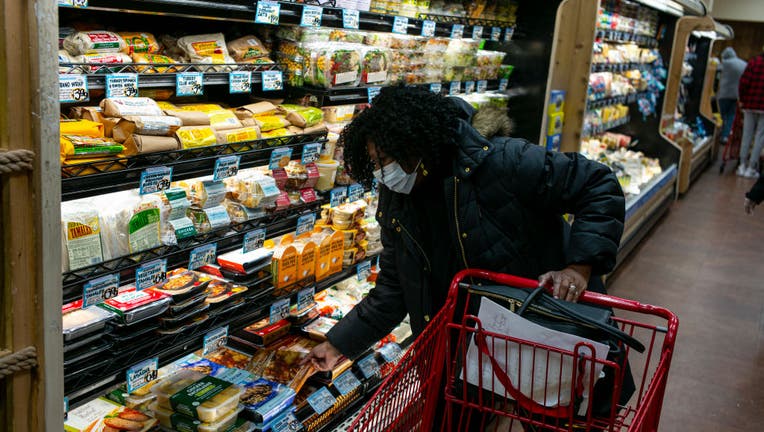 article
LOS ANGELES - Food prices have risen astronomically this year compared to last year, according to statistics, and shoppers are feeling the hit when they go to the grocery store.
According to data from the Consumer Price Index, food prices rose 4.6% since September 2020. Meat prices were up 12.6%, fish and seafood prices rose by 10.7% and there are also increases for fruit, vegetables, cereals, bakery items and non-alcoholic drinks.
Nate Rose, the Senior Director of Communications for the California Grocers Association, said the labor shortage is mostly responsible for the price hike, saying it leads to reduced supply but increased prices.
"People are seeing some more significant upticks in their food costs, especially around meat, year over year. It's significant. It mostly comes back to the labor shortage so it's a tough one because demand is strong and right now producers are struggling to meet the demand because of short labor," he said.
Rose described the issue as "multi-faceted."
Get your top stories delivered daily! Sign up for FOX 11's Fast 5 newsletter. And, get breaking news alerts in the FOX 11 News app. Download for iOS or Android.
"It's hitting different parts of the supply chain. There's been a lot of coverage of the situation at the ports but it's also the shortage of truck drivers and people at the distribution centers. It's tough to see these prices climb continually and I know people are feeling that in their pocket books," said Rose.
Consumer Watchdog President, Jamie Court, also talked about the rise in prices.
"The price of everything that we need is up. The gas, the food and the reality is we don't know if it's going to be short term or long term," he said.
Court said the best advice is to shop around for food and buy in bulk, if possible.
"There are vastly different prices at different places and a lot of the warehouse places have bulk food and their costs are less so their prices are less like Costco. You gotta look at where you're buying and probably could save quite a bit of money looking at the prices of where you're shopping," said Court.
Shoppers like Karen Cervantes are growing frustrated over the prices.
"Everything has gone up and I feel like we have to get generic brands or change our diet as well to just make the groceries last. It's sad when you go home and you actually  open your fridge and you just spent $100 and it feels like I got nothing," she said.
Cervantes said she does shop around, but sees the high prices at several stores.  
"I feel like everything is like 5 dollars. It's crazy. I feel like it's everywhere you go, even when you go to the 99 cent store. It's not just 99 cents. It's just a big hit, and I hope it doesn't get worse," she said. 
Tune in to FOX 11 Los Angeles for the latest Southern California news.