Gardena 8-year-old starts special library for school
GARDENA, Calif. - One small idea can create change. 
That's the message from one small child in Gardena who started his own library to share his love of reading with others. Jeremiah Wright is only 8 years old, and he has dedicated his free time to encouraging his schoolmates to read more.
"It means a lot to me. It makes me happy and it makes me joyful," said Wright.
Jeremiah's mom said it's been important for her son to see himself and his culture reflected in the books he reads, so they stock the library with books that represent the lives of Black children.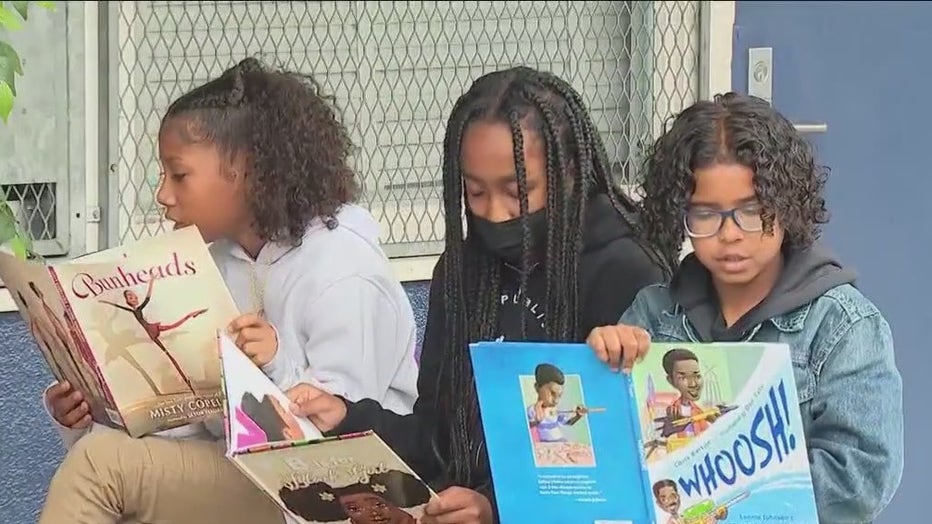 "This is one of those lessons where you plant seeds, and typically you don't see them grow until years later and you just keep planting," said Intervention Coordinator and Black Student Achievement Plan Designee Dorothea Fontenot. "But to actually see this come to fruition is amazing."
She continued to say, "Jeremiah is a wonderful child."
If you'd like to donate to Jeremiah's library go to TheKidBuildsALibrary.com.