Four people killed after plane crashes at Corona Municipal Airport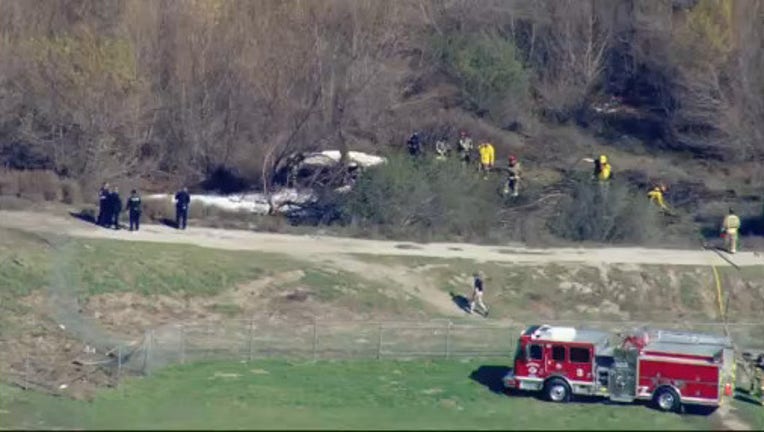 article
CORONA, Calif. - The Corona Fire Department and now the FAA are investigating a plane crash that killed four people at Corona Municipal Airport. 
According to officials, a small aircraft crashed on the east side of the airport Wednesday afternoon. The plane immediately caught fire after it crashed.
From Phil Shuman on scene:
Corona Municipal Airport is small and isolated, no control tower and a runway of about 3200 feet.  On Wednesday afternoon about noon it was the scene of the latest small plane disaster in Southern California when a single engine aircraft failed to gain enough altitude on take off, smashed through a chain link fence, flipped over and caught fire.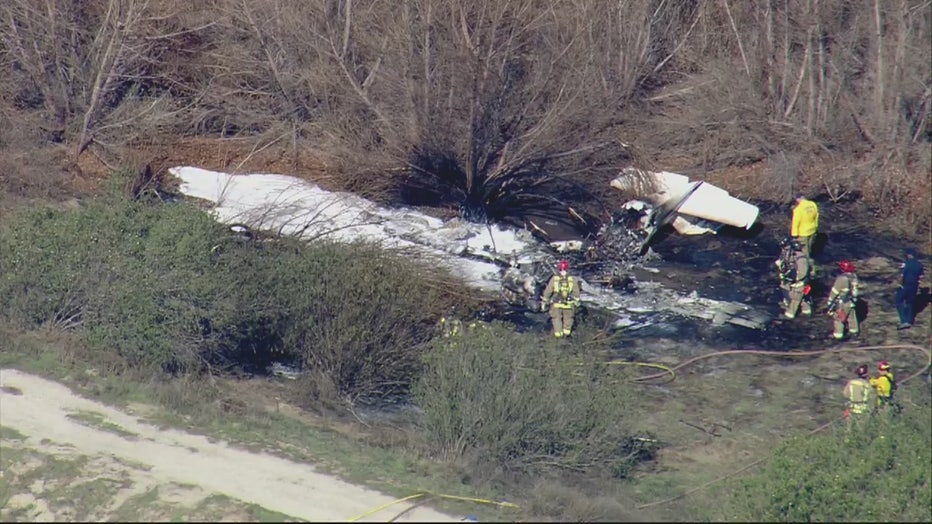 Witnesses say it had apparently just fueled up, so the fire was hot and intense. 
The Corona Fire Department has confirmed that all four people onboard the plane have died.
The coroners went into a small grassy area where the plane crashed long after the fire was put out, and peformed the very grim task of removing those bodies, putting them on gurneys loading them into plain white vans and driving off. 
We're still waiting on the ID's and on what happened. 
The airport is closed due to the incident, officials announced.