Former San Francisco D.A. George Gascon wants to be L.A.'s D.A.
LOS ANGELES - "I like Jackie Lacey as a person. I like her as a human being. But, I think she's a horrible D.A."
Former San Francisco District Attorney George Gascon rips L.A.'s chief prosecutor Jackie Lacey, as he seeks to mobilize a constituency against her in what could be one of the priciest and most-watched district attorney races in America.
Just weeks ago, Gascon resigned from his post, amid reported clashes with Mayor London Breed.
"I was very active in prosecuting public corruption…I created some enemies, but frankly I take that as a badge of honor."
Sitting alongside FOX11 anchor Elex Michaelson, Gascon pitched his plan to overhaul L.A.'s criminal justice system, which maintains the largest jail system in the country.
"I don't think that public safety and reform are foreign concepts. I think they work together..."
At 13-years-old, Gascon's family fled to the United States from Cuba, which eventually landed him in the U.S. armed forces. He claims this juncture in his 40 years of public service was instrumental in shaping his outlook on life.
"It gave me an opportunity to mature, to grow. I got my high school diploma in the army. I actually started college in the army."
Before becoming the first Latino to hold the title of San Francisco District Attorney in 2011, Gascon started out making the rounds as a police officer in Los Angeles, where he eventually was named Assistant Chief of Police. Notably, Gascon is challenging the first African American woman to lead the largest prosecutorial office in the nation.
He's reflected on the role he played in the city's mass incarceration practices, a focal point of the race.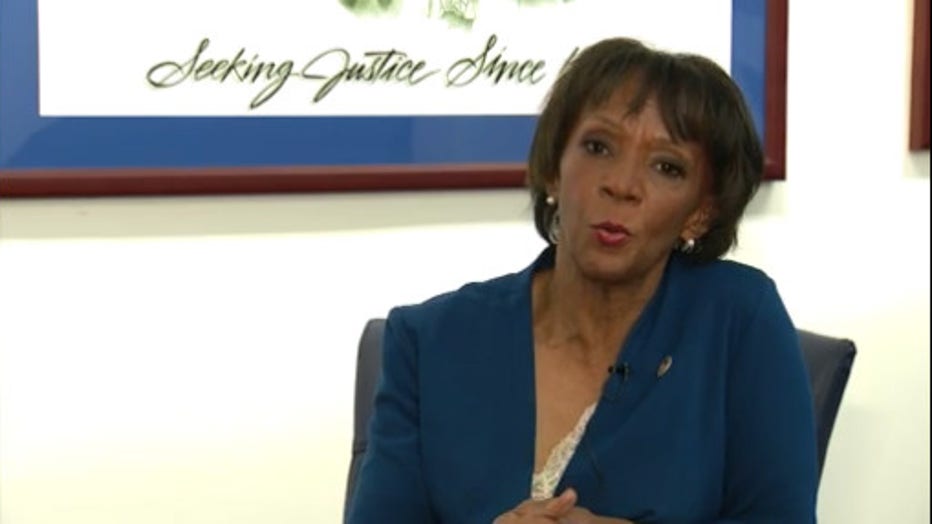 "I'm not the same guy today that became a police officer many years ago...I've seen both good policing and bad policing. At heart, I'm a public safety guy."
He recalls L.A.'s 1992 riots, a series of civilian-officer standoffs which exacerbated already flared relations between the African American community and police officers.
"Anybody who was a police officer in the 80s and 90s, we partook in mass incarceration...unfortunately, I'm beginning to see signs of a replay of that period..."
While he pledges to battle the issue, he promises to erect infrastructure geared towards ameliorating the suffering of those with mental illnesses. He believes that mollifying this issue will decrease the level of crime in Los Angeles.
"40 percent of the work is mental health...We have to create regional centers around criminal justice and mental health...where officers can take people."
Gascon aims to pursue his role in a comprehensive manner. Although not exclusively within his purview, he passionately discussed the issue of homelessness, describing it in stark terms.
"If we had an earthquake tomorrow, and 70,000 people became homelessness overnight, we would not be waiting 6,7 years to build...we would be housing people quickly."
Gascon helped to author California's Proposition 47, which will certainly be much discussed in the upcoming race. 
Catch "The Issue Is: with Elex Michaelson" Friday nights at 10:30pm on FOX11 & Saturdays at 5:30am on KTVU2 in the Bay Area.