Former foster youth never forgot his day with LA Galaxy
LOS ANGELES - Spending the day with the LA Galaxy is something one teen never forgot. It was 2009 and Juan Bran-Gudiel was in foster care. The teen got a VIP day at a Galaxy practice for his Wednesday's Child shoot on FOX 11 News and spent some time with player Tony Sanneh. 
Juan called it one of the best days of his life.
Juan is now 28-years-old, married, and a father. He has a daughter and a stepson and he made sure the whole family are Galaxy fans!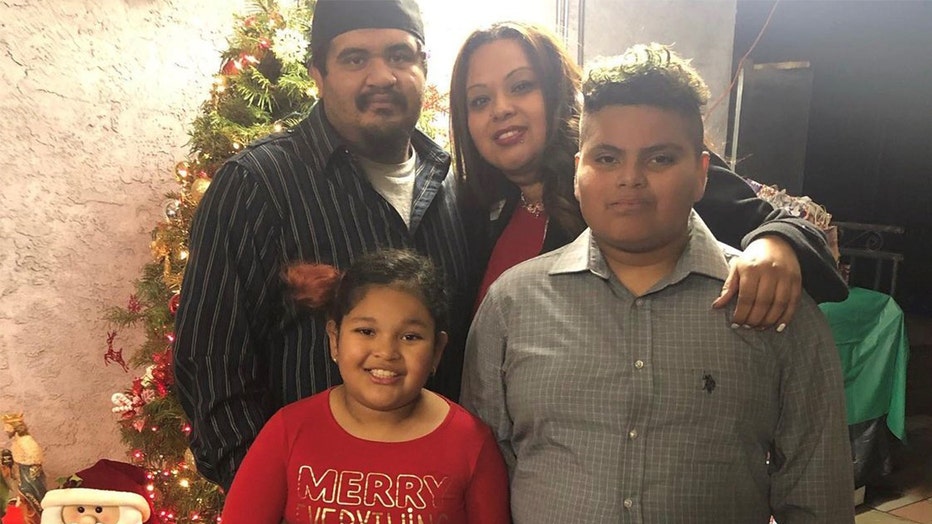 I was thrilled when Juan reached out to me to see if he could get some pictures from that day. It had been more than ten years since we'd met. 
FOX 11's Wednesday's Child segment is a weekly story as the Department of Children and Family Services was in the search for an adoptive home for him.
What Juan wrote me on Instagram is a true reality for many kids in foster care, and more so before cell phones.  
He wrote "I know there's no way you remember me. I have no pictures of me as a young child. If you have an archive I'd love to have pics of me." I was overjoyed to hear from him. Social Worker Will Wong instantly found the paperwork for his story and yes, Fox 11 still had the 2009 video clip.
Get your top stories delivered daily! Sign up for FOX 11's Fast 5 newsletter. And, get breaking news alerts in the FOX 11 News app. Download for iOS or Android.
As Juan and I corresponded in an Instagram posting that very ex-Galaxy player Tony Sanneh joined in. Juan wrote him, "I just want to say thank you. I remember it like it was yesterday." Sanneh wrote back, "Thank you for reminding me of the good moments during a challenging year."
Juan responded to another message on social media. "Unfortunately I wasn't adopted but was able to live one of the best experiences of my life."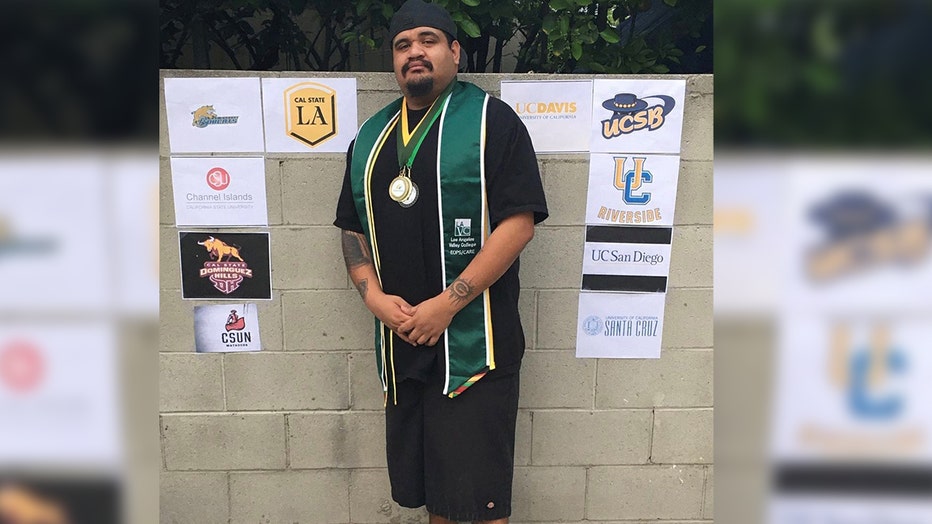 Like so many youth from foster care, Juan has had his struggles. He now attends UC Santa Barbara and wants to be a social worker himself. Juan is proving to be resilient. He had spent some time in jail and wants to help other youth from foster care who've struggled. One day he'd like to get his PhD.
If you'd like to help Juan with his school, here's a link to his GoFundMe page.