Former Council President Nury Martinez breaks silence on leaked audio in new podcast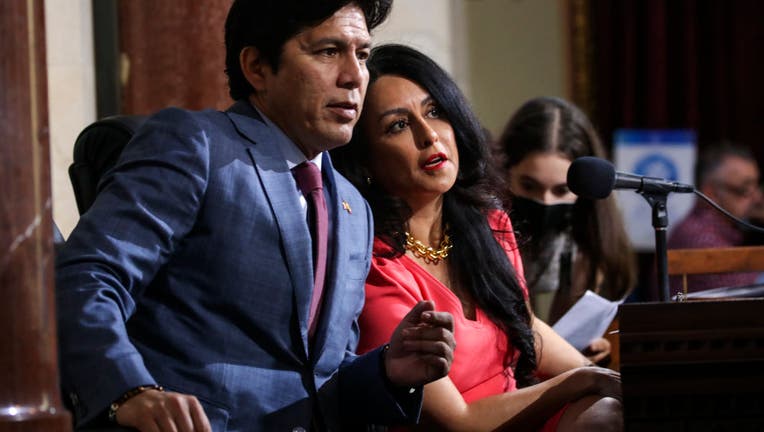 article
LOS ANGELES - It's been nearly a year since a secretly-recorded conversation between three Los Angeles City Council members and a local labor leader was made public, which included racist remarks about the son of another then-council member.
In the recording, former City Council President Nury Martinez was heard making racist remarks about the Black adopted son of former councilmember Mike Bonin, in a conversation with councilmembers Kevin de León and Gil Cedillo, and Los Angeles County Federation of Labor President Ron Herrera. In the aftermath of the recording's publication, Herrera resigned, Cedillo was voted out and de León, despite many calls for him to resign, just announced a reelection campaign. The backlash pushed Martinez to resign first from her position as Council President, then from the Council as a whole. 
Martinez hasn't been heard from publicly at all since her resignation. But now, she's breaking her silence in a new podcast from LAist.
PREVIOUS COVERAGE:
"You're probably as surprised as I am that this happened," said Antonia Cereijido, host of the Imperfect Paradise podcast. 
Cereijido said it took a lot of convincing to get Martinez to agree to do the podcast.
"We had a four-hour-long, off-the-record discussion in person, and several conversations on the phone," Cereijido said.
The first episode was published on Sept. 27, but doesn't feature much of Martinez. Rather, it goes into detail about what was on the tapes, including real-time reactions, from people like Bonin, who reacted to Martinez's comments about her son.
Cereijido believes the revelations from the leaked audio bring us to a historic moment in history.
"I think it's a moment that we're going to reflect on in the decades to come," Cereijido said. "And there was a part of that story that was missing, which is what her experience of the whole thing was. And she had never actually addressed why she said the things she said on the tape."
All-told, Martinez and Cereijido spoke for six hours in recorded conversations. But Cereijido kept most of it close to the chest, urging people to listen to the next episodes of the podcast.
FOX 11 reached out to both Martinez and Bonin for comment, but did not hear back.