First-time, full-time college students can get 2 years of free tuition at Cal State universities if AB 1862 passes
LOS ANGELES - In a new bill (AB 1862) introduced on Wednesday by Assembly Member Miguel Santiago and members of the Los Angeles Community College District Board, college students will get two years of tuition-free education at any California State university if it passes and becomes law.
'The cost of a bachelor's degree is just too damn high. Our students deserve the chance to earn a degree without being burdened by overwhelming debt. Providing two years of tuition-free CSU means students will save tens of thousands of dollars while earning their bachelor's degree. AB 1862 puts that dream with in reach for California students and their families,' Assemblymember Santiago said in a statement.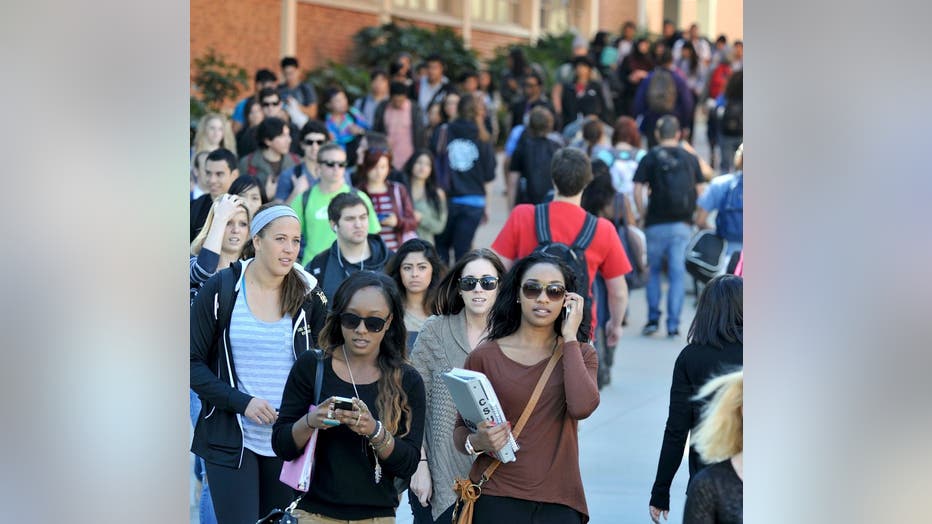 LONG BEACH, CA - JANUARY 08: LONG BEACH, CAILF., USA -- Students on campus at Cal State University, Long Beach. (Photo by Jeff Gritchen/Digital First Media/Orange County Register via Getty Images)
Those supporting the bill think it could be very beneficial to students, many of which are struggling financially, by providing a pathway to a free bachelor's degree.
'AB 1862 will help thousands of students who otherwise couldn't afford to pursue a bachelor's degree to gain the education and workforce skills that California will desperately need in the coming decades,' Board of Equalization Chairman Antonio Vazquez stated.'
The free tuition is meant for first-time, full-time students earning an associate's degree for transfer while participating in The California College Promise program.
The bill will soon make its way through the state Assembly, followed by the Senate.