East Los Angeles clothing designer born with cerebral palsy defies the odds
LOS ANGELES - A 22-year-old man from East Los Angeles born with cerebral palsy refuses to let anything get in the way of his dreams.  
"My dream is to walk on my own one day by myself," Matthew Fernandez said.
His determination and optimistic attitude attracted the attention of boxing great, Mike Tyson.  
Fernandez now does rehabilitation at Tyson's Hot Boxin' Studios in El Segundo.  He does a full 12 rounds walking around the ring on his own, and sometimes, he does even more.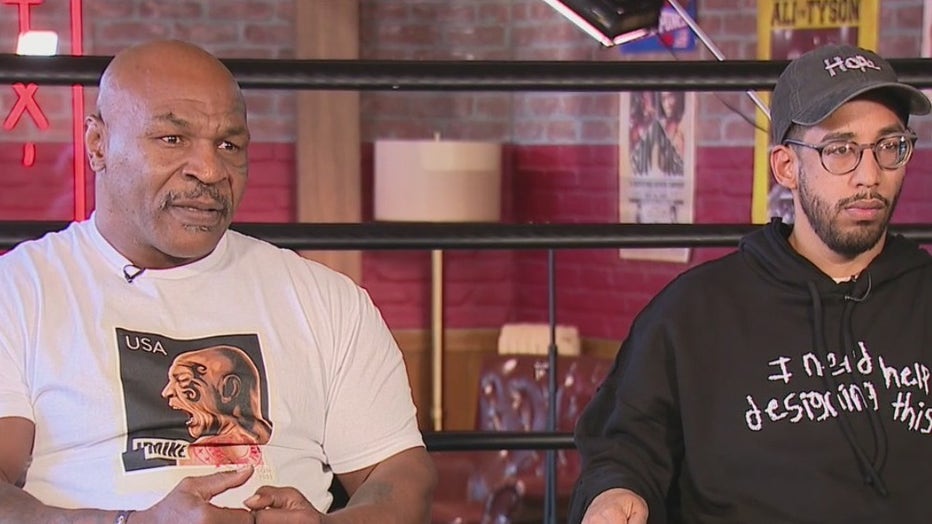 "We treat him like a human being that he is, and he teaches us a lot. We need him here. He teaches us to learn about compassion and considerations to love other things besides yourself. So, he's really he's a landmark here," Tyson said.
The pair developed an immediate special connection.  While growing up, both were underestimated by many, but both men have had a strong will to win.  
"It's very inspiring and encouraging with support coming from the world champion himself," Fernandez said.
Fernandez has spent a lifetime against the ropes.
        
After nearly dying at birth, he was diagnosed with cerebral palsy.  Doctors predicted he would never be able to walk or talk.  
Despite more than a dozen surgeries and therapy sessions, he has continually beaten the odds and shattered expectations.  This year, Matthew created his own clothing line.  His inspiration: the late rapper and beloved community activist, Nipsey Hussle. 

"Nipsey Hussle was very motivated, very outspoken.  He used to always look after his people. He was just a very humble human being, loving kind caring," Fernandez said.
Matthew's designs contain simple words and phrases that carry powerful messages like "Hope," "Determination," "I am strong," and "I am love."  They are words he lives by.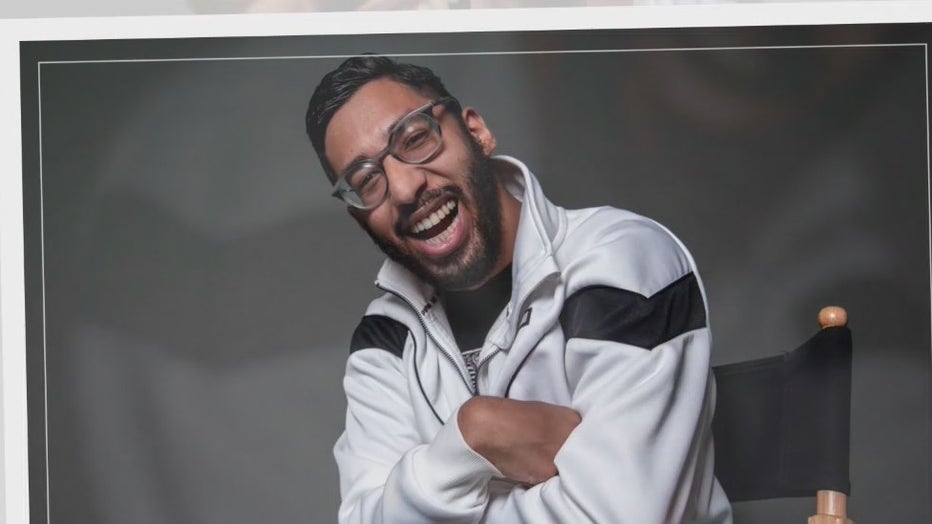 "You just got to keep progress and work hard at what you do.  Nothing can stop me.  Just dream big and make the world happy and make the world a better place for yourself and others," he said.
Get your top stories delivered daily! Sign up for FOX 11's Fast 5 newsletter. And, get breaking news alerts in the FOX 11 News app. Download for iOS or Android.
With the help of Mike Tyson, and celebrities like influencer Charlie Rocket and performer Akon, Matthews's label "Violets Are Kinda Purple" had $250,000 in sales within hours of its launch.  His family hopes to spend some of the profits to buy or build a handicap-accessible home for him.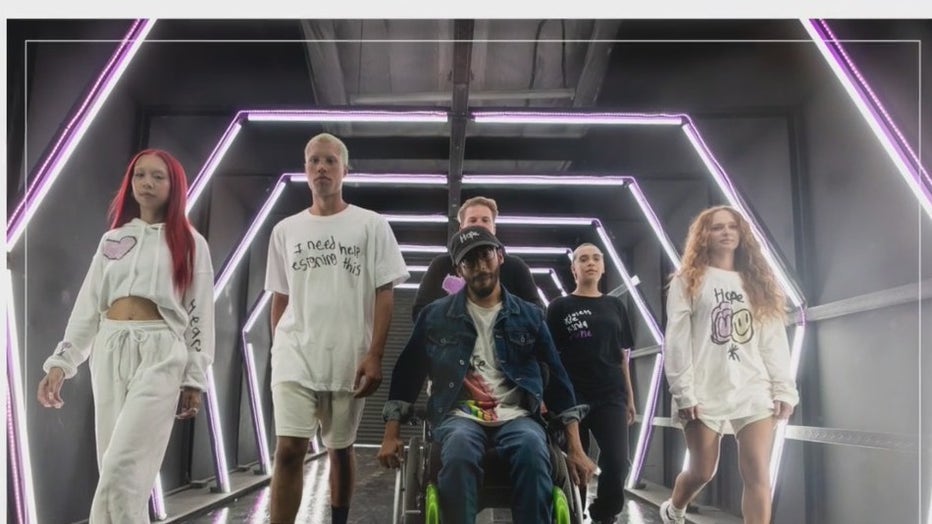 "Honestly, it's like a blessing for me to get so much love and support from my family and friends. I appreciate you guys so much," he said.
His new round of designs is set to launch Oct. 25.
"He's going to do something I'm going to be truly impressed with," Tyson said.
If you would like to check out Matthew's new designs, visit the Violet's Are Kinda Purple website or view Matthew's Instagram page @emazingmatthew. 

 Tune in to FOX 11 Los Angeles for the latest Southern California news.