East LA attempted rape suspect Sergio Andrew Garcia arrested in Mexico
EAST LOS ANGELES, Calif. - Authorities have arrested a man wanted in connection with a string of assaults across Los Angeles, including the brutal beating and attack of an elderly woman in East Los Angeles,  LA County Sheriff Robert Luna announced Wednesday.
The suspect, 21-year-old Sergio Andrew Garcia, has been the subject of a manhunt since early July. He is linked to several assaults over the last few weeks. According to Luna, Garcia was arrested in Mexico and returned to LA County.
This all began with reports of the assault of 67-year-old Rosalina Martinez outside her East LA home. Just before 6:15 a.m. on July 15, Martinez was cleaning the front of her home when Garcia allegedly grabbed her from behind, threw her to the ground, hit her repeatedly and tried to pull down her pants.
PREVIOUS COVERAGE: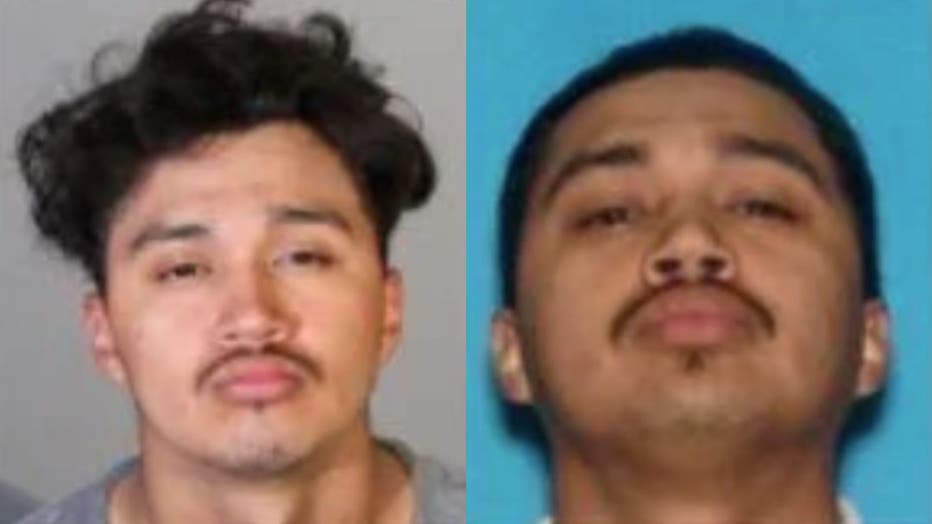 Sergio Andrew Garcia is wanted in connection with several assaults in the Los Angeles area. / LASD
"He was trying to rape me," Martinez said in an interview the following day.
The attack left Martinez with a broken nose and eyes swollen shut from her face being badly bruised.
Minutes after the attack on Martinez, Garcia is accused of assaulting an 84-year-old woman and stealing her car keys in another area of East LA. Garcia apparently came back for the car the next morning, before eventually crashing it.
Officials however said Garcia's alleged crime spree started well before that. From July 10 through July 15, Garcia is suspected in at least five more assaults, including one near downtown Los Angeles in which a woman lost consciousness, Los Angeles Police Chief Michel Moore said.
The manhunt continued for more than a week, until U.S. Marshals located Garcia in Mexico and arrested him.
Garcia is facing counts including attempted murder, assault with intent to commit rape, and more. His bail was set at $4.06 million. 
Are you or someone you know a recent survivor of sexual assault? Help is available. Rape, Abuse & Incest National Network (RAINN) provides a 24/7 national sexual assault hotline, which can be reached at 1-800-656-4673