East LA Attempted Rape Suspect: Another victim identified, recovering at hospital
LOS ANGELES - As a citywide search continues for a man accused of brutally beating and sexually assaulting a woman in East Los Angeles, another victim is recovering at the hospital from a different incident.
Neighbors tell FOX 11 that back on July 15, an 84-year-old woman named Angelica was attacked early in the morning. The alleged attacker is believed to be Sergio Andrew Garcia, the 21-year-old man wanted in connection to several other attacks.
As of Friday, July 21, the 84-year-old woman remains at the hospital from the attack connected to Garcia.
"Very shocking to see in the state that he left her really bruised," said Jazmin, Angelica's neighbor. "How could anyone do that to someone that age?"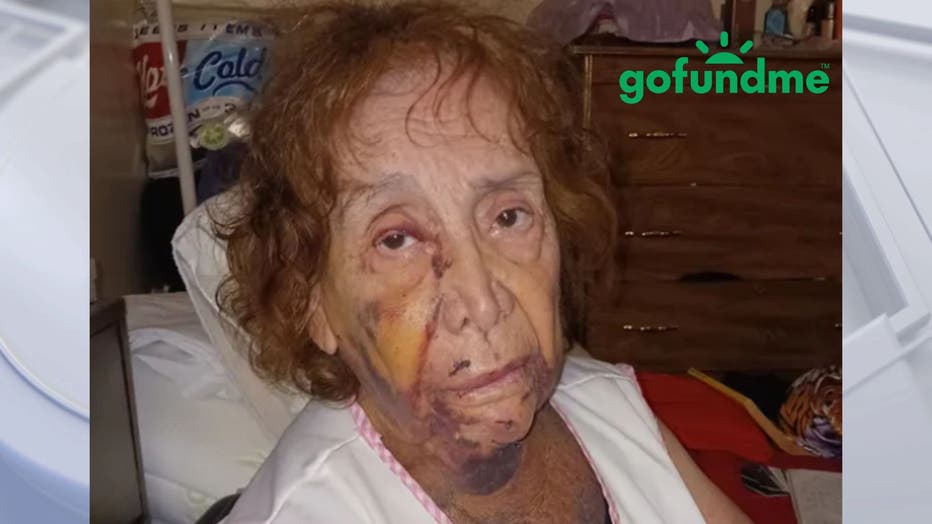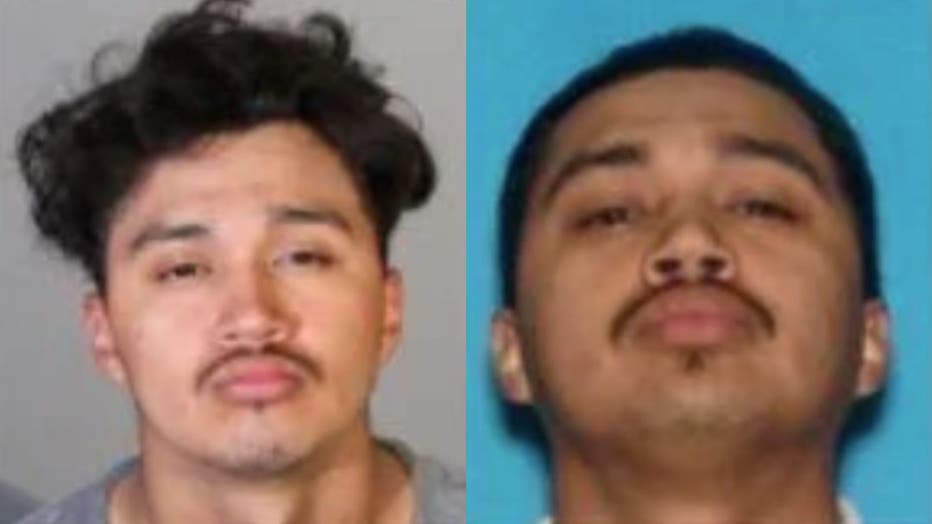 Sergio Andrew Garcia is wanted in connection with several assaults in the Los Angeles area. / LASD
A GoFundMe page has been launched for Angelica. 
PREVIOUS COVERAGE:
[WARNING: The details of this story are very graphic.]
Garcia made headlines earlier in the week after he was identified by the Los Angeles County Sheriff's Department as the man who allegedly threw a 67-year-old woman to the ground on July 16.
The woman from the July 16 incident, Rosalina Martinez, was cleaning the front of her East Los Angeles home when Garcia allegedly grabbed her from behind, threw her to the ground, hit her repeatedly and tried to pull down her pants.
"He was trying to rape me," Martinez said in a July 17 interview.
The attack left Martinez with a broken nose and eyes swollen shut from her face being badly bruised.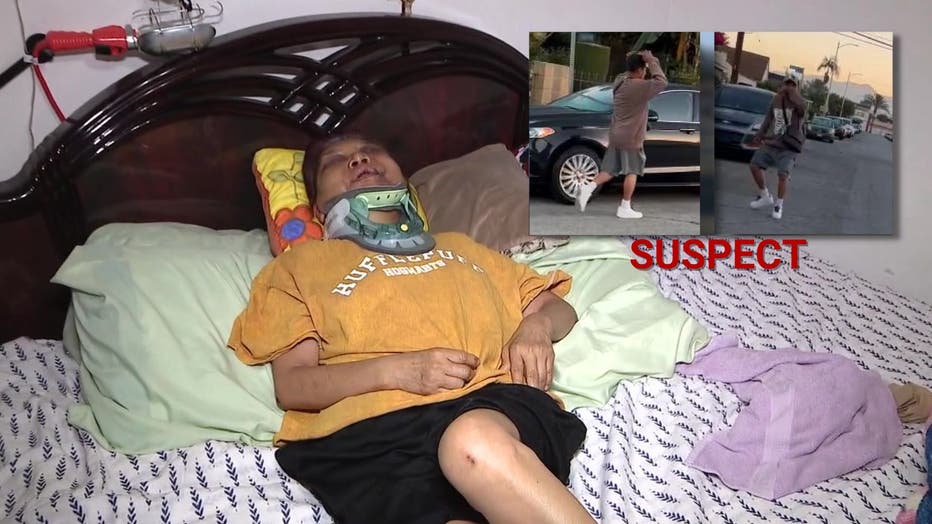 Deputies from the Los Angeles County Sheriff's Department's East Los Angeles Station said they believe the suspect fled on a bike. Anyone with information of the attack was asked to call the station at 323-264-4151.
Are you or someone you know a recent survivor of sexual assault? Help is available. Rape, Abuse & Incest National Network (RAINN) provides a 24/7 national sexual assault hotline, which can be reached at 1-800-656-4673