Plume of smoke seen for miles after massive fire erupts in downtown Los Angeles
LOS ANGELES - An estimated 120 firefighters knocked down a massive commercial building fire that erupted in downtown Los Angeles Wednesday morning.
The fire broke out at a two-story building around 6 a.m. in the 1100 block of South Los Angeles Street in downtown LA's Fashion District. It was then upgraded to a major emergency fire before it was declared a knockdown by 9:50 a.m. 
Fire authorities said the building housed multiple textile and clothing businesses, adding the materials fueled the heavy fire load inside.
"Initially they made an aggressive interior attack. They were having trouble locating the seed of the fire," Los Angeles Fire Department Captain Adam VanGerpen explained. "This being a textile occupancy, they did encounter a lot of smoke and the conditions began to change."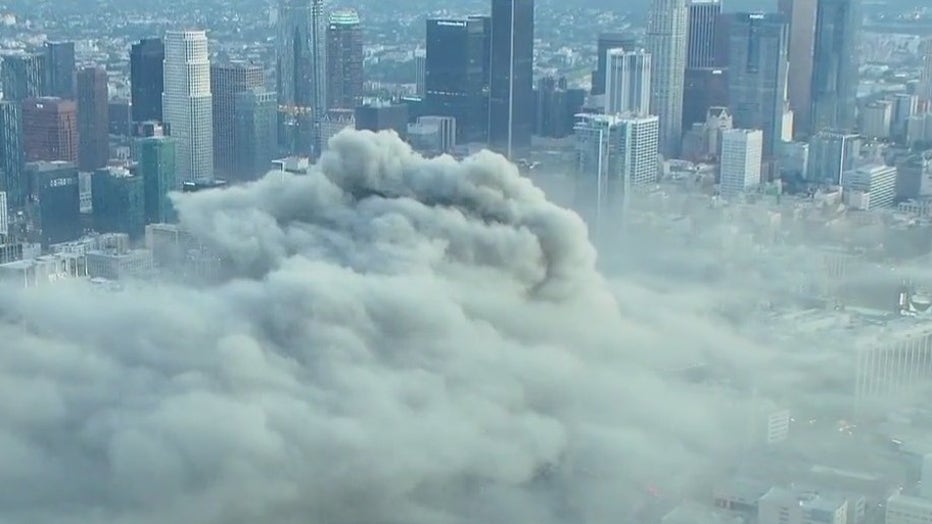 A large plume of smoke could be seen for miles after a fire broke out in LA's Fashion District on Aug. 30, 2023. (SKYFOX)
The firefighters were then pulled from the inside of the building due to a potential roof collapse.
Crews continued to battle the flames in defensive mode with ladder pipes, portable monitors, and large-diameter hand lines. In addition, they said the building was showing signs of compromise.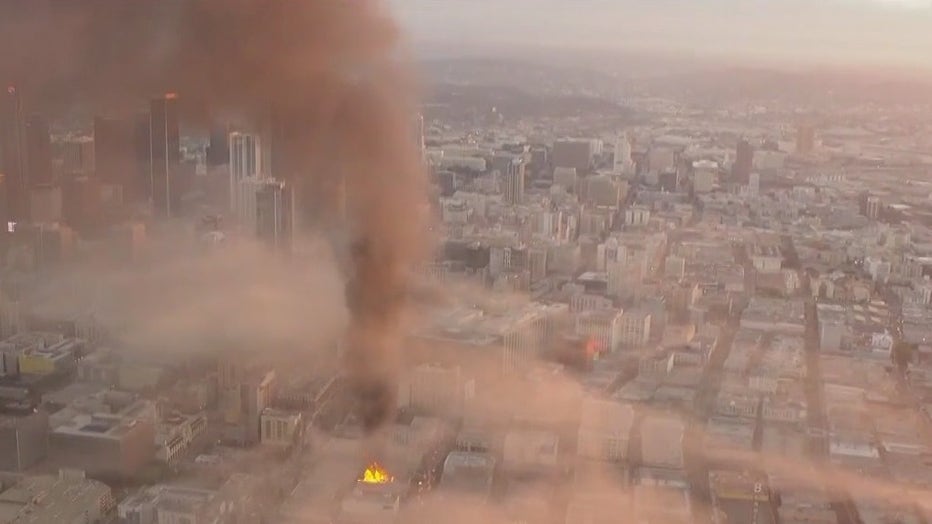 Those in the immediate area and surrounding communities were asked to limit their time outdoors due to the poor quality generated by the smoke. 
South Los Angeles Street was temporarily closed in both directions for the firefight.
No injuries were reported to firefighters or civilians. 
The fire broke out as Southern California continues to deal with a brutal heat wave with an afternoon high of 95 degrees forecast for downtown LA.
SUGGESTED: Record-setting heat wave grips Southern California: What to expect
The cause of the fire is under investigation.