Darnell Calhoun: Hundreds attend vigil for slain Riverside County sheriff
LAKE ELSINORE, Calif. - Hundreds attended a vigil for slain Riverside County sheriff's deputy Darnell Calhoun, who was killed while responding to a domestic violence call in Lake Elsinore Friday. 
Two vigils were held, the first Tuesday night at the Lake Elsinore Sheriff's Station and the second Wednesday night at the Murrieta Town Square Park Amphitheater. Both vigils were open to the public.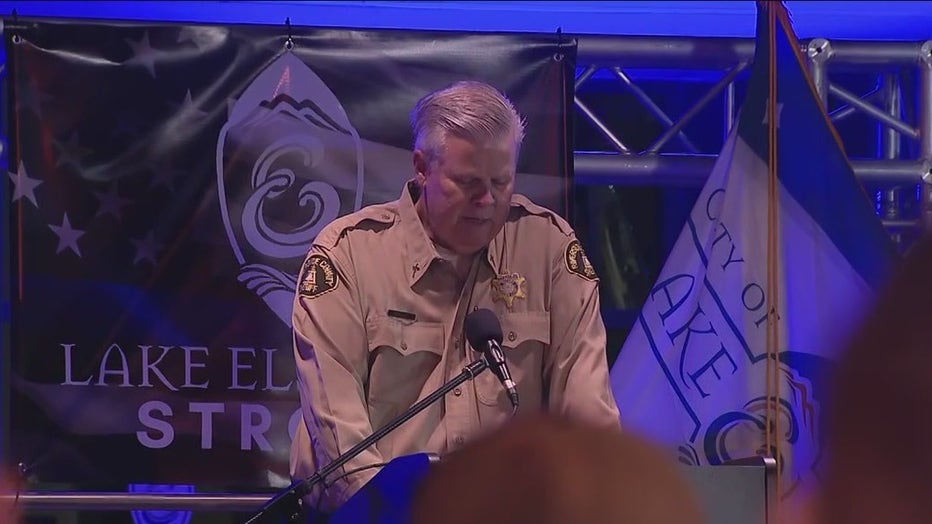 "As deputy Calhoun approached the residence, the suspect began shooting at him, and a deputy-involved shooting occurred," a press release by the sheriff's department said. "As an additional deputy arrived, the suspect engaged him with gunfire as well. The suspect was ultimately wounded and taken into custody."
RELATED COVERAGE:
Sheriff Chad Bianco said Calhoun joined the department in February 2022 after serving with the San Diego Police Department for two years. Calhoun was a husband, a son and was going to be a father.
"There is not one person with one negative to say about him," Bianco said of Calhoun. "He was the most good, wholesome man you could ever imagine."
"I hugged his mother and promised I would take care of him," the sheriff emotionally added.
Deputies rushed Calhoun to a hospital where he was pronounced dead.
Calhoun was the second Riverside County deputy to be slain in the line of duty in two weeks.
Riverside County deputy Isaiah Cordero was shot and killed by a suspect while attempting to conduct a traffic stop in Jurupa Valley on Dec. 29. The suspect who fired the shot, 44-year-old William Shae McKay, was later killed following a pursuit. 
A fundraising campaign to aid Calhoun's family has raised thousands. More information on that campaign can be found here.
The Associated Press contributed to this report.