Murder charges filed in overdose deaths of LA model, friend who were drugged, dumped at hospital
LOS ANGELES - Two men are facing criminal charges for the overdose deaths of two Los Angeles women, who were drugged and dumped at two different hospitals in November 2021.  
Nearly eight months after the near lifeless bodies of two women were dumped at two Westside hospitals on November 13, a suspect has been charged with their murder.
40-year-old David Pearce of Beverly Hills has been charged with two counts of murder, two counts of sale/transport/furnish a controlled substance, along with counts of sexual assault in the deaths of Christy Giles and Hilda Marcela Cabrales-Arzola, Los Angeles County District Attorney George Gascón announced Tuesday. 
Pearce was arrested in December but wasn't charged for their deaths. After his arrest, he was subsequently charged with sexually assaulting four women in alleged attacks dating back as far as 2010.
The DA announced that Pearce sexually assaulted seven victims during a 13-year period. Gascón said the women who came forward to allege sexual assault by Pearce, in light of the highly publicized case, had "been helpful in the investigation" and he asked that other potential victims call authorities as well.
Brandt Walter Osborn was charged with two counts of accessory after the fact.
Christy Giles, a 24-year-old model and aspiring actress, and her friend, Hilda Marcela Cabrales-Arzola, 26, were allegedly drugged during a night out in LA. According to police, the women were given drugs and overdosed after a party. 
"I realize that this will not bring any comfort necessarily to the Arzola family or the Giles family, but it will bring accountability," Gascon said at a news conference.
Their deaths were classified earlier this year as homicides by the Los Angeles County Department of Medical Examiner- Coroner, with toxicology reports finding multiple drugs present in both victims' systems. According to the department, Giles died of a mixture of cocaine, fentanyl, gamma-hydroxybutyric acid and ketamine, while Cabrales-Arzola died of multiple organ failure with cocaine, methylenedioxymethamphetamine (ecstasy) and other undetermined drugs found in her system.
Gamma-hydroxybutyric acid, or GHB, is also known as the "date rape drug," according to the U.S Drug Enforcement Administration.
PREVIOUS COVERAGE: 
Giles and Cabrales-Arzola were last seen at an apartment in the Pico-Robertson neighborhood before their bodies were dumped outside Southern California Hospital in Culver City and Kaiser Permanente West Los Angeles Hospital.
Giles was already dead when she was found outside the hospital on Nov. 13. Cabrales-Arzola, an architect, was in critical condition and her family took her off life support a day before her 27th birthday.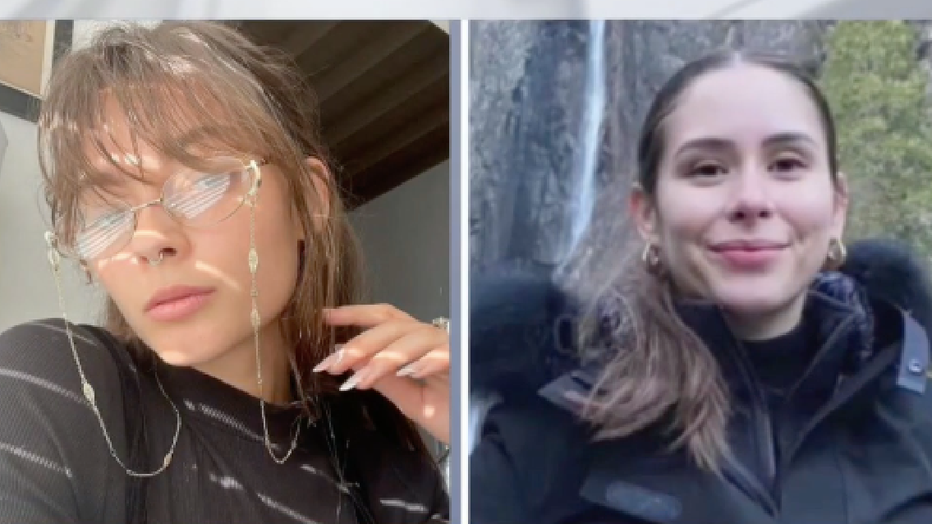 The case drew worldwide attention. Giles and Cabrales-Arzola could be seen in images of them partying in the early morning hours, during what would be the final hours of their lives, at a rave warehouse party. As the glamour faded, the mystery deepened. The next day, the women were dumped at separate area hospitals, driven in cars with blacked out plates. Surveillance footage was proven valuable in the investigation, officials said. 
At forefront of the fight was devoted husband, Jan Cilliers, Christy's husband. He dug through her phone and hired an attorney to prove that his wife and her friend had been drugged by David Pearce, which he alleged led to their deaths. He said the initial charges of manslaughter were not severe enough. Cilliers said he never gave up hope that he could get justice for Christy and Marcela. He said "while it won't bring them back, hopefully it protects other women."
Pearce was booked on suspicion of manslaughter and has remained behind bars since his arrest on Dec. 15. Michael Ansbach, 47, and Brandt Osborn, 42, were both arrested and charged. No further update was given on Ansbach's charges.