Clarence Avant 'Godfather of Black Music' dies at 92
LOS ANGELES - Clarence Avant, known as the "Godfather of Black Music," has passed away at the age of 92.
The music genius is credited for launching the careers of fellow music legends Quincy Jones, Bill Withers and many others. 
While the Rock and Roll Hall of Famer is best known for his contributions to the music industry, his legacy extends into the worlds of sports, entertainment and politics. 
"It is with a heavy heart that the Avant/Sarandos family announce the passing of Clarence Alexander Avant," the statement provided to Variety by his children, Nicole and Alexander, and son-in-law Netflix co-CEO Ted Sarandos said. 
"Through his revolutionary business leadership, Clarence became affectionately known as 'the Black Godfather' in the worlds of music, entertainment, politics, and sports. Clarence leaves behind a loving family and a sea of friends and associates that have changed the world and will continue to change the world for generations to come. The joy of his legacy eases the sorrow of our loss.  Clarence passed away gently at home in Los Angeles on Sunday, August 13, 2023."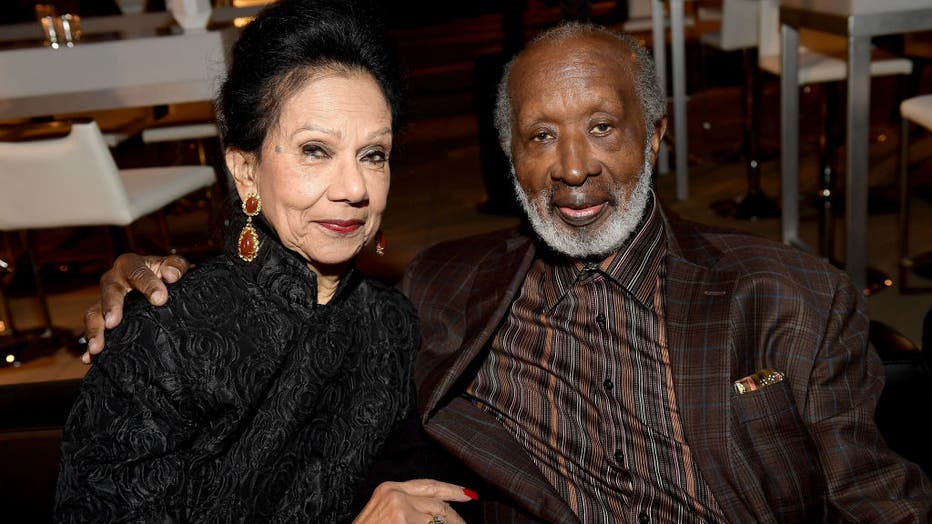 Jacqueline Avant (L) and Clarence Avant attend the SAG-AFTRA Foundation Patron of the Artists Awards 2017 at the Wallis Annenberg Center for the Performing Arts on November 9, 2017 in Beverly Hills, California. (Photo by Matt Winkelmeyer/Getty Images
Avant was born in a segregated hospital in North Carolina in 1931 and from a young age, he had his eyes set on Hollywood. Music manager Joe Glaser took Avant under his wing and became a mentor to him early in his career. Glaser managed artists such as Louis Armstrong and Billie Holiday. 
He broke in as a manager in the 1950s, with such clients as singers Sarah Vaughan and Little Willie John and composer Lalo Schifrin, who wrote the theme to "Mission: Impossible." In the 1970s he was an early patron of Black-owned radio stations and, in the 1990s, headed Motown after founder Berry Gordy Jr. sold the company.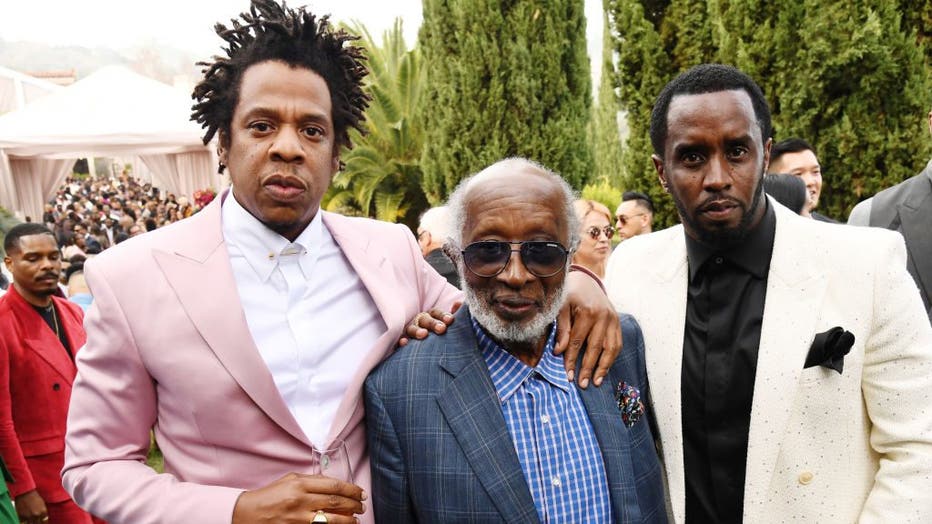 Jay-Z, Clarence Avant and Sean Combs attend 2020 Roc Nation THE BRUNCH on January 25, 2020 in Los Angeles, California. (Photo by Kevin Mazur/Getty Images for Roc Nation)
He also started such labels as Sussex and Tabu, with artists including Withers, Jimmy Jam and Terry Lewis, the S.O.S Band and an obscure singer-songwriter, Sixto Rodriquez, who decades later became famous through the Oscar-winning documentary "Searching for Sugarman."
Other work took place more quietly. Avant brokered the sale of Stax Records to Gulf and Western in 1968, after being recruited by Stax executive Al Bell as a bridge between the entertainment and business industries. He raised money for Bill Clinton and Barack Obama, helped Michael Jackson organize his first solo tour and advised Narada Michael Walden, L.A. Reid and Babyface and other younger admirers.
"Everyone in this business has been by Clarence's desk, if they're smart," Quincy Jones liked to say of him.
"Clarence Avant leaves a legacy that will inspire music and culture forever. Mr. Avant gave so much to Los Angeles — producing a sound that influenced generations while ceaselessly fighting for civil rights and equal treatment under the law," LA Mayor Karen Bass said in a statement.
Mayor Bass continued to write, "I had the great fortune to have been able to engage Mr. Avant in insightful and valuable conversations about the top issues that our city and nation were facing and I will always be grateful for the time we shared. Mr. and Mrs. Avant changed Los Angeles with their vision, their spirit and their philanthropy. My thoughts are with the Avant family and all who mourn this massive loss."
Avant helped running back Jim Brown transition from football to acting and produced a primetime television special for Muhammad Ali. When baseball great Henry Aaron was on the verge of surpassing Babe Ruth as the game's home run champion, in 1974, Avant made sure that Aaron received the kind of lucrative commercial deals often elusive for Black athletes, starting with a personal demand to the president of Coca-Cola.
Aaron would later tell The Undefeated that everything he had become was "because of Clarence Avant."
Avant received a star on the Hollywood Walk of Fame in 2016.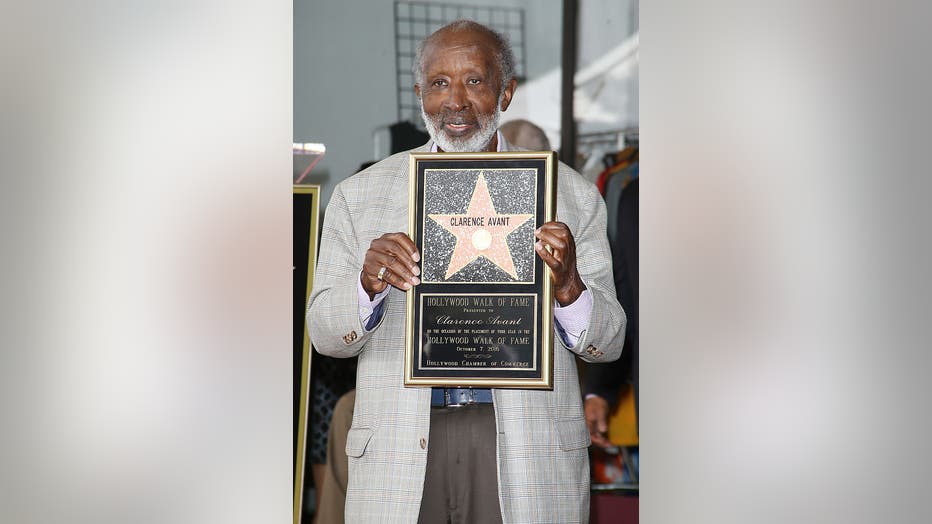 The Avant family tragically lost their matriarch, Mrs. Jacqueline Avant, after she was shot and killed at their Beverly Hills home in Dec. 2021. She was 81 at the time of her passing and her convicted killer was sentenced to three life terms. 
PREVIOUS COVERAGE: 
Mrs. Jacqueline Avant was a known philanthropist in the Los Angeles community. 
SUGGESTED: LA family center to be named after Jacqueline Avant
Jacqueline and Clarence Avant are survived by their two children, Nicole and Alexander.
The Associated Press contributed to this report.