Elderly Chinatown shop employee hospitalized after burglary and attack
LOS ANGELES - A Chinatown shop employee is in the hospital after getting attacked on Thursday, Sept. 14 when a man grabbed items from the business' shelves. The incident was caught on a security camera.
According to police, the robber "cased" Angie's Boutique in downtown Los Angeles earlier this week, before returning to the 800 block on N. Broadway around 12 p.m. on Thursday and attacking the elderly woman seen on camera.
"He forced his way and pushed one of our employees down, an elderly woman, and he reached into the window, stole one item and jumped over the counter and stole the other item," said the store's owner. "And on the way out she was kind of tugging on his shirt and she just he just punched her right in the face. I mean, it's so disgusting."
The man then trashed the store and ran off with an unknown amount of merchandise and money.
Police said that the main suspect could be seen on camera, but that another unknown male was involved in the robbery as well.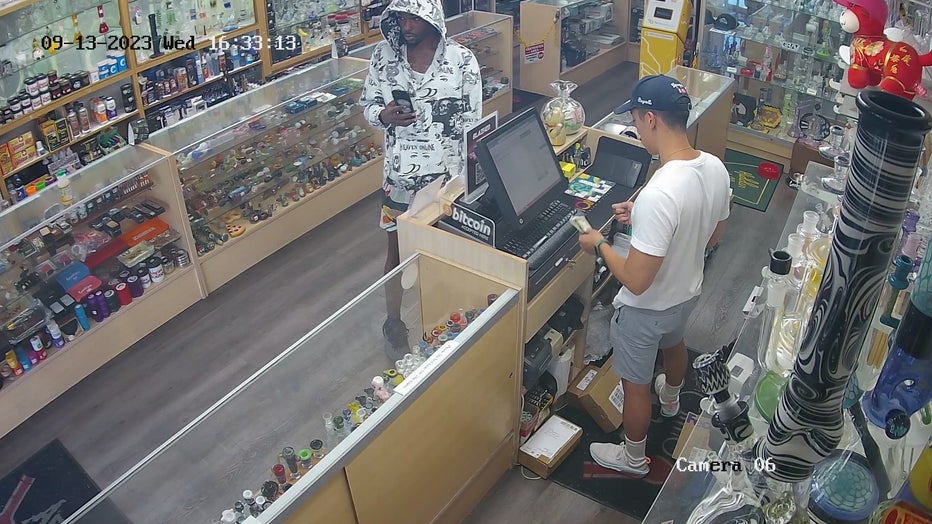 Suspect entering Angie's Boutique shop in Chinatown, according to officials.
According to officials, the victim is still in the hospital and her condition is unknown.
This is a developing news story. Stay with FOX 11 News for the latest.