Andres Guardado, 18, was shot in the back five times by sheriff's deputy, family autopsy finds
GARDENA, Calif. - An independent autopsy on Andres Guardado, who was killed last month by a Los Angeles County sheriff's deputy in Gardena, found that the 18-year-old was shot five times in the back.
STORY UPDATE: Deputy who fatally shot Andres Guardado has declined to provide voluntary statement about shooting
The autopsy also revealed that Guardado's cause of death was gunshot wounds to his trunk. He also suffered a graze abrasion to his left forearm with a forward trajectory. Preliminary forensic toxicology results showed he did not have any drugs or alcohol in his system at the time of his death.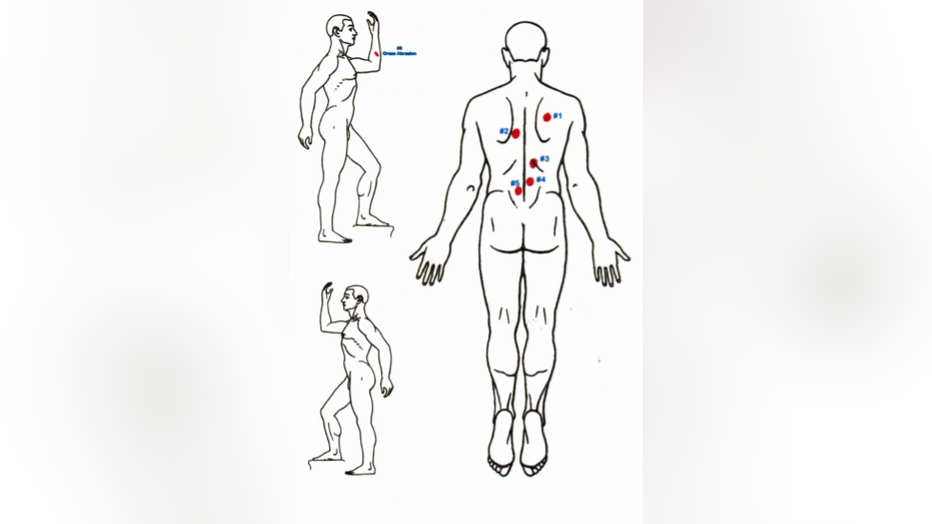 Andres Guardado verified diagram from independent autopsy performed on June 26, 2020. (Provided by Guardado family attorney)
The Los Angeles County Sheriff's Department placed a security hold on the results of the official autopsy prepared by the Los Angeles County coroner's office, which prompted his family to seek their own.
Sheriff Alex Villanueva stated that they are still interviewing witnesses and didn't want to taint their testimonies by releasing the autopsy results too soon.
"Holding onto facts is meant to keep the investigation from being tainted in any way, shape or form," said Villanueva during a press conference Wednesday afternoon.
RELATED: 
• New details released on the deputy-involved shooting of 18-year-old security guard in Garden
• Community outraged after 18-year-old man killed in deputy-involved shooting in Gardena
• Family outraged after teenager shot by deputies in Gardena
"You have my word that this will be a very thorough investigation," the sheriff reassured the public.
The Guardado family believes that the preliminary findings from the autopsy prove that Guardado's death "was, without a doubt, the result of unjustified police violence against an innocent young man," the family's attorney wrote in a statement.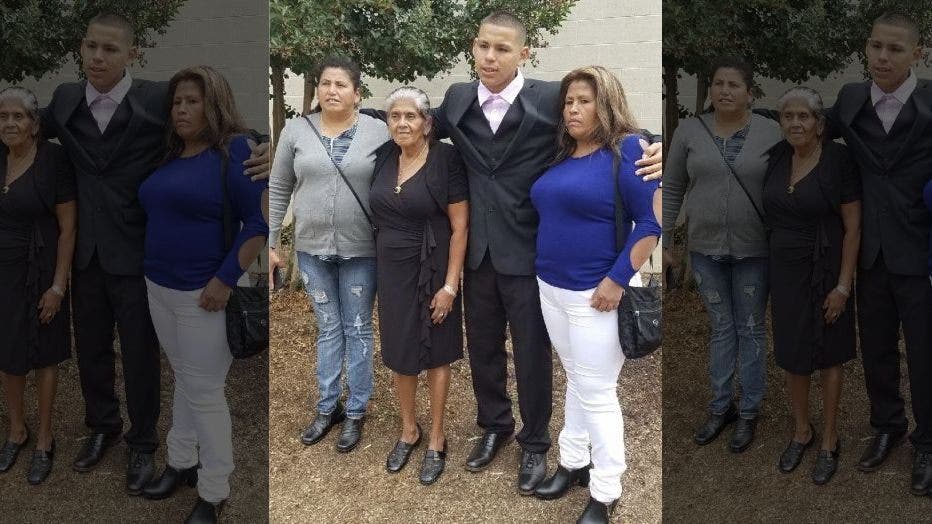 Guardado was killed by a sheriff's deputy on June 18. Homicide Capt. Kent Wegener told reporters that Guardado was talking with someone in a car that was blocking the entrance to a body shop when two deputies on patrol arrived.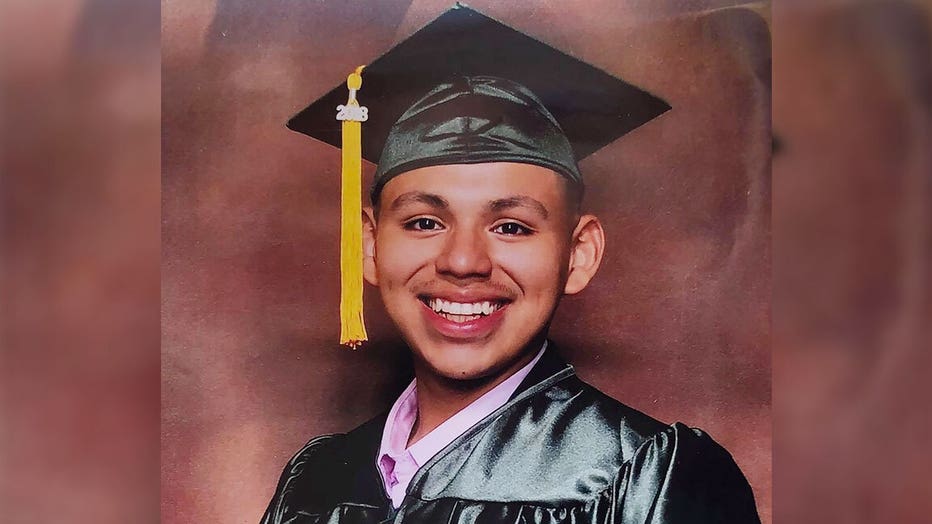 "Guardado reportedly looked toward the deputies, produced a handgun, and ran southbound down the driveway of the business," Wegener said.
Deputies chased and caught up with him behind the business, where one deputy fired six shots at him, striking him in the upper body, he said. The other responding deputy did not fire his weapon. 
His family said that he worked as a security guard in the area and the owner of the body shop told FOX 11 that he let Guardado keep an eye on the place to stop graffiti vandals. Law enforcement officials claim he was not wearing any clothing or badge identifying him as security. They also said he was not licensed and was carrying a weapon.
Investigators said that an unregistered gun was recovered and was loaded with an illegal, high ammunition clip. The owner of the shop, however, said the young man didn't have a gun.
Get breaking news alerts in the FOX 11 News app. Download for iOS or Android.
Both activists and family members have expressed disbelief in the narrative the sheriff's department has told.
On June 22, Sheriff Villanueva said on Twitter that he reached out to the state attorney general to monitor the investigation into Guardado's death. 
While the sheriff's department has not released the names of the deputies involved, they were identified by the Los Angeles Times as Miguel Vega, who opened fire, and Chris Hernandez, who did not shoot. Their attorneys told The Times that the shooting was justified.
At this time, no arrests or charges have been made in the case.