New details released on the deputy-involved shooting of 18-year-old security guard in Gardena
GARDENA, Calif. - Investigators do not believe that Andres Guardado Pineda fired the gun he was allegedly holding before deputies shot him as many as six times in Gardena.
Officials say he was holding a semi-automatic handgun, loaded with 13 illegal high capacity bullets when he tried to run away from them.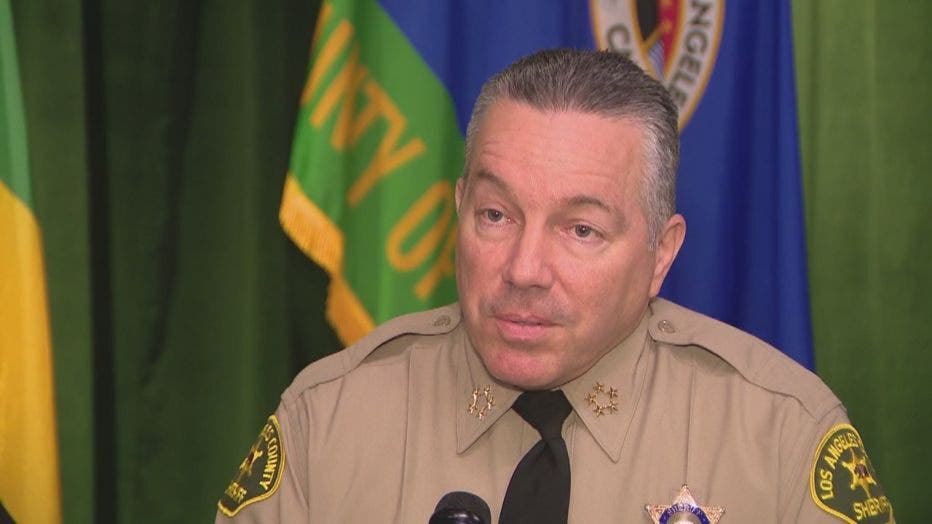 The update from sheriff's officials came as congresswomen Nanette Diaz Barragan, D-Los Angeles, and Maxine Waters, D-Los Angeles, called upon California Attorney General Xavier Becerra to conduct a full investigation into the shooting, something that Los Angeles County Sheriff Alex Villanueva pushed back against at a Saturday press conference, saying that the attorney general's office did not have the resources to investigate every shooting.
RELATED: Family outraged after teenager shot by deputies in Gardena
Homicide Capt. Kent Wegener told reporters that Andres Guardado was talking with someone in a car when two deputies on patrol arrived at 5:52 p.m.Thursday at the Freeway Body Shop, in the 400 block of West Redondo Beach Boulevard, near Figueroa Street.  
"Guardado reportedly looked toward the deputies, produced a handgun, and ran southbound down the driveway of the business," Wegener said.
Deputies chased and caught up with him behind the business, where one deputy fired six shots at him, striking him in the upper body, he said.  
Guardado was pronounced dead at the scene and an autopsy is pending, he said.
The 18-year-old's family insists he did not own a weapon and would have never pointed it at officers, adding he probably ran away because he was scared when the deputies stopped to talk to him outside the auto shop complex where he worked.
Security cameras and the VCR they were connected to were taken by investigators who say they are also waiting for the web video, from the security company the system is attached to. They add that the location has been a source of problems, including a shooting just a week prior, where a trail of blood led them to drugs and at least one weapon.
Get breaking news alerts in the FOX 11 News app. Download for iOS or Android.
Sheriff Alex Villanueva points out that the incident illustrates the need for body-worn cameras for his deputies, which have been delayed by LA County supervisors, as they look over the contracts.
A Father's Day march is scheduled for Sunday at 2 pm, from the site where he died to the Compton sheriff's substation.