African American officer reflects on what it was like working during the George Floyd protests
LOS ANGELES - From beloved community police officer to seeing signs that read "F the police." Corporal Ryan Tillman of the Chino police department shares his thoughts on what it was like to work during the George Floyd protests as a black officer.
Tillman founded his organization 'Breaking Barriers United' to "repair the bond between law enforcement and the community."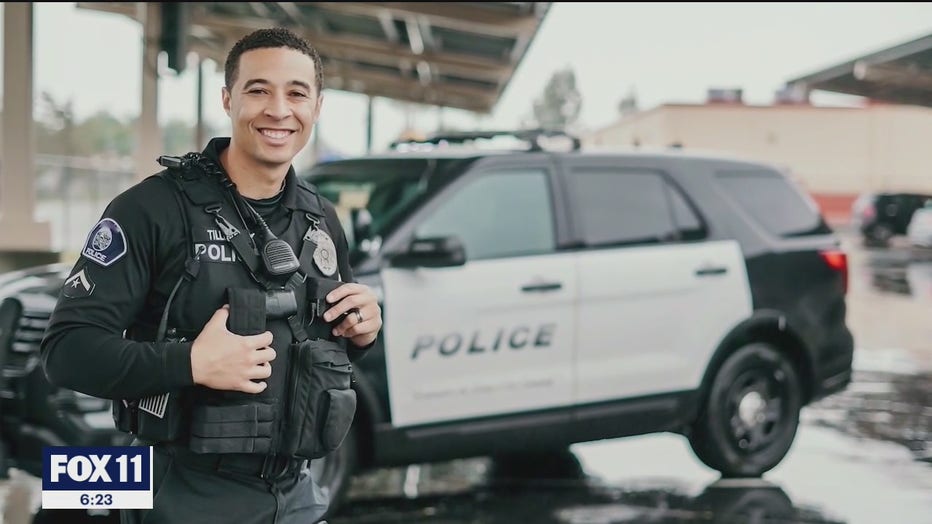 "To know what this is one of our darkest moments in history, it was definitely an emotional rollercoaster when I got there. But when I see that it's hurtful because you hate me because of a profession that I signed up really for to make change," Tilman told FOX 11's Christine Devine.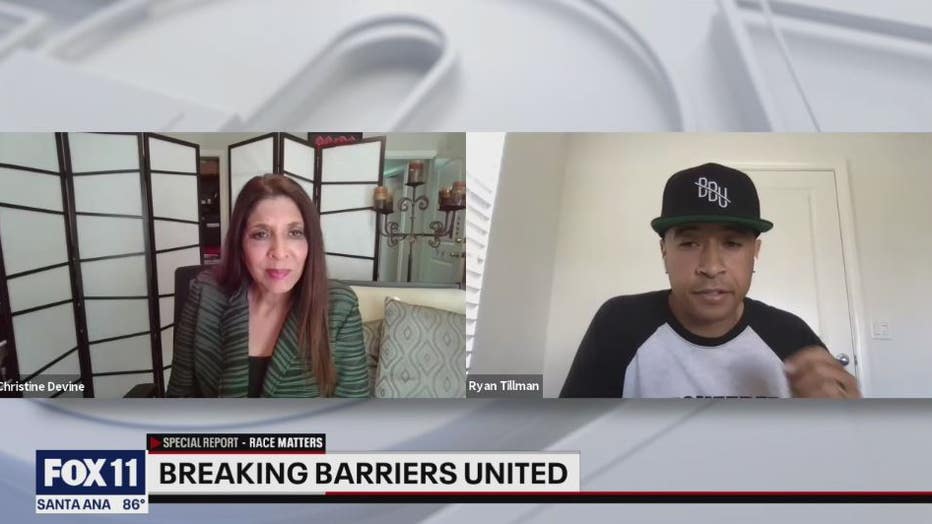 He says he never wanted to be a police officer after his own bad encounters with police. But now he is a frequent guest speaker on policing and the public.
The 33-year old officer from Rialto and San Bernardino shares his thoughts on protester calls to defund police, and how to move forward.
He said policing isn't the same everywhere you go in America and some departments are not properly training their officers.  
"If you want the best officers out there, if you want us to perform at the most optimal level then defunding the police in many ways is not what we need. Because we need to make sure we have the most optimal trained officers out there," he added.