3rd-generation family business continues to serve handmade chocolates despite life's twists & turns
LOS ANGELES - Mignon Chocolate is a third-generation family business specializing in handmade chocolates and truffles with stores in Glendale and Pasadena.
But what's sweeter than the sweets themselves is the story of how Mignon came to exist – and survive – despite life's twists and turns.
Everything at the Mignon factory is locally handmade and in small batches.
"Everything we do here, it's from scratch. Following the family tradition and the recipes," said Joe Terpoghossian.
Every detail is managed and overseen by Joe Terpoghossian, a third-generation chocolatier.
"I was the first grandson of the family, so I knew I had to do something about it. And it worked out. I like chocolate," said Terpoghossian.
"I took over in 2002 and my intention was to continue the family recipes, which I did. We kept about 10, 12 of them on hand. However, with the changing environments, changing palates, we added about 30, 40 new flavors. Some of them have different twist to it. You just followed the trend. For example, we're used a lot of spices these days, such as ginger, cardamom and cinnamon and sea salt. And these are what people like these days," said Terpoghossian.
While Terpoghossian changes and continues to innovate based on the times, one thing Terpoghossian says he will not compromise is the very thing that sets Mignon apart.
"One thing we never changed, and we will never change is when we never had any chemicals or preservatives to extend the shelf life of the chocolates," said Terpoghossian.
Besides the beautiful presentation and delicious taste, the story of how this company came to exist – and survive – is fascinating.
"Between 1910 and 1915, during the genocide. So my grandfather's family migrated from Armenia to Ukraine Hargrove," said Terpoghossian.
The family business started as a bakery selling breads and baguettes. 
Terpoghossian's grandfather Hovsep got married, had children and as the business grew, the bakery expanded. For 20 years, Hovsep operated the business successfully until the start of World War I.
"The communist regime came through, and they expected him to give up all his gold that he accumulated throughout the years. He gave them part of it but kept most of the gold buried in his backyard. Then somehow they found out and he got arrested. He was sent to Siberia for six years," said Terpoghossian.
Terpoghossian's grandmother moved to Iran in 1933. And after six years, Hovsep was able to join his family there, where he re-established the family business. He faced many challenges at the time and passed away young, but the business continued.
"My dad was born in 1938, where eventually he got into the business and back in the 1960s, he brought the chocolate idea to the business. He traveled with my uncle to Europe and purchased machineries and got them imported there. And by 1969, they had the big chocolate business going," said Terpoghossian
Mignon became very popular in Tehran – Terpoghossian's father Ruben was called the "King of Chocolate." He ultimately caught the attention of the Shah and the Royal Family. This is Queen Farah cutting her custom-baked birthday cake in 1969, which Ruben personally delivered to the palace.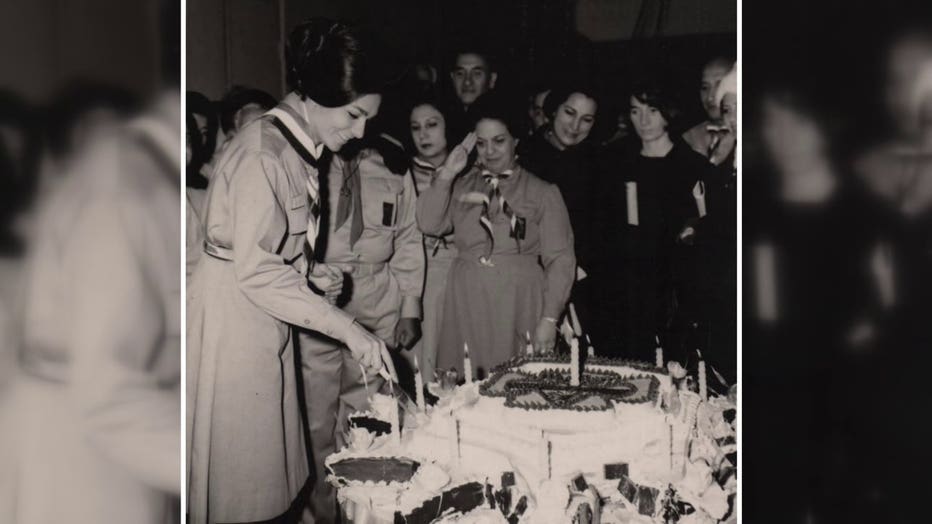 In 2021, Ruben passed away due to COVID complications. His mother still runs the chocolate shop in Tehran. While he runs this factory in Van Nuys -- and the two shops in Glendale and Pasadena.
Terpoghossian says the chocolate boom in 2014 gave the business a big push. And over the years, Mignon has been able to tap into the wedding and party industry with their custom-made party favors.
"We can sell over 2000 pieces a day, sometimes during summer time when it's wedding season. So the demand is there, the machine is there. All we need to do is sell it," said Terpoghossian.
Having lived in Glendale since 1988. He says besides running a successful business – it's important to give back to the community.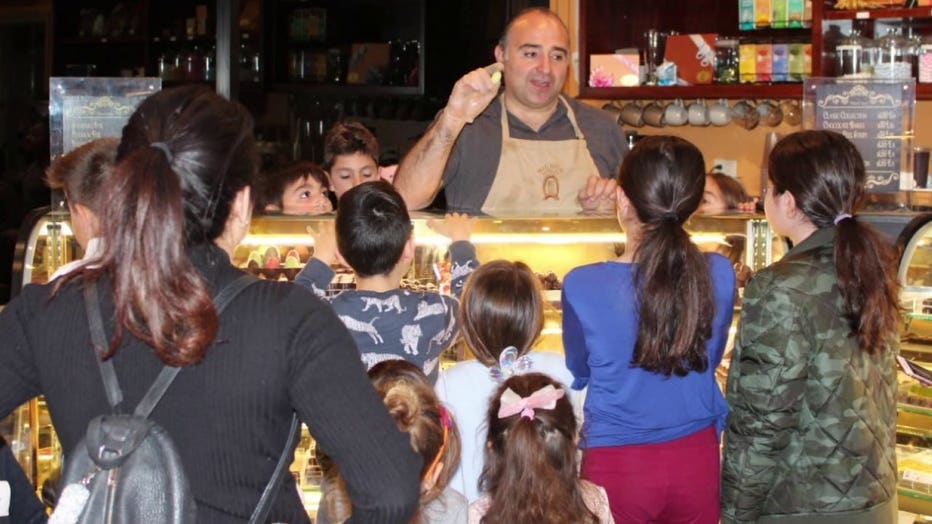 Mignon supports local schools and city programs throughout the year.
"Everything is possible, it can be done whatever you dream," said Terpoghossian.
Terpoghossian's dream is to continue his grandfather's and father's legacy while sweetening people's lives.
"When you have children, you love them all at the same level. And my children on these plus the ones at home, whatever I make that day, it's my favorite. And I love them all," said Terpoghossian.