The Issue Is: Remembering Kobe Bryant
LOS ANGELES - On Sunday, January 26, reports emerged that a helicopter had crashed into a mountainside in Calabasas.
As rumors morphed into facts, the situation became increasingly dire. All nine passengers had lost their lives. One of those passengers? 41-year-old Lakers legend Kobe Bryant.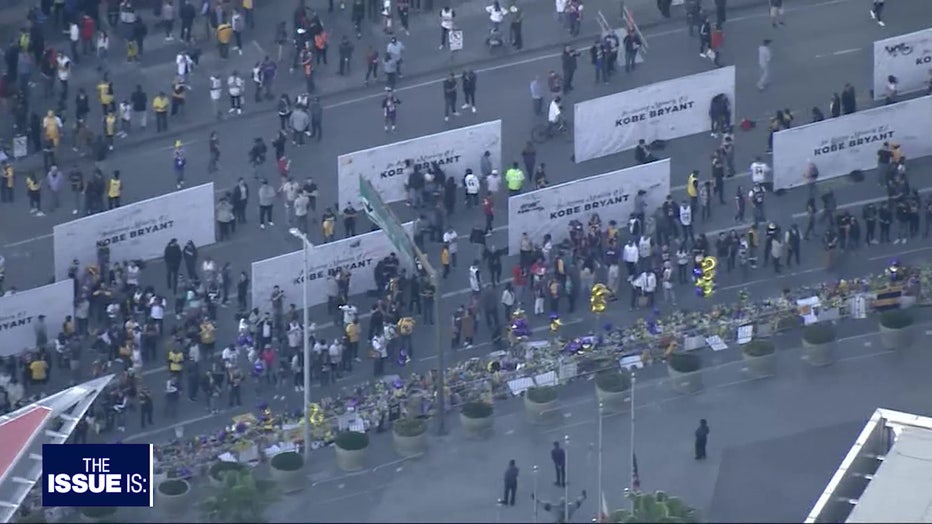 A week has passed, and the sense of disbelief among Lakers fans, Los Angelenos, and sports lovers worldwide, has yet to fade. The feeling of grief still weighing heavy.
In a week where the Impeachment trial presses forward, and as the days until the Iowa caucus turn to hours, The Issue Is takes a step away from the political battles gripping Washington to instead honor the legacy of Kobe – a man who brought 5 championships to Los Angeles and inspired a generation with his "Mamba Mentality."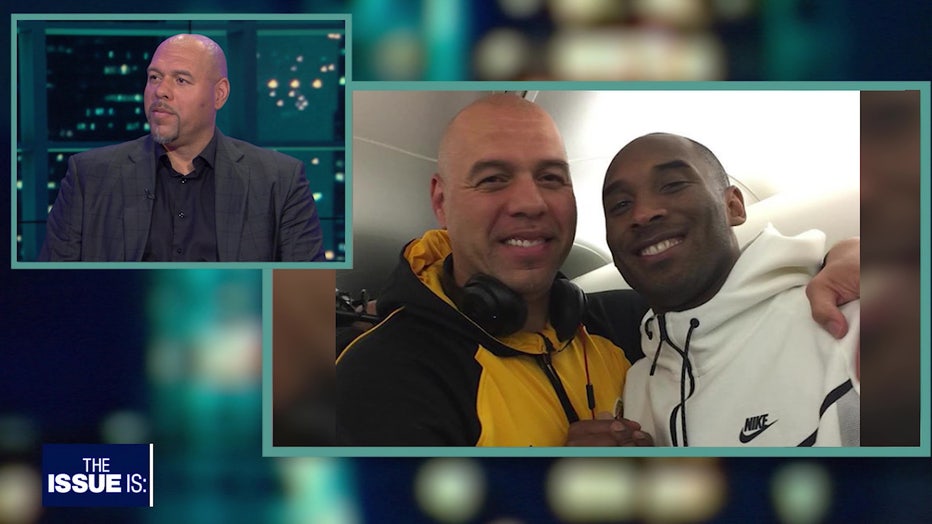 We kick things off with an intimate discussion with Tracy Murray. Murray, an NBA vet who was part of the 1995 Champion Raptors, not only played alongside Kobe on the Lakers, but also returned in 2015 to serve as the team's shooting coach.
"Kobe was fierce," Murray said. "He was probably one of the hardest workers you've ever played with, or against."
Nothing typified that hard-working spirit more than a day that Murray vowed he was going to get out of the house early and beat Kobe to the gym. Murray arrived at 8:00 for an 11:00 AM practice, he walked in and Kobe was already there, in a full-lather sweat.
Murray then opened up about the frantic moments after he heard about the crash. Murray was in Eugene, Oregon, getting ready to cover a UCLA game when his phone started ringing.
"I called Kobe twice, I heard a [dial tone]… Then, I called his sisters, couldn't get in touch with them… I called Shaq, Shaq asked me if it was true…. Then I just went down the whole Lakers roster in my contact book in my phone, does anybody know anything?"
Still in denial, Murray then received an alert from ESPN. That's when he knew the worst was true, and that the nightmare wasn't going to end. Murray also touched on why the loss of Kobe has been so devastating for fans.
"He grew up in front of everybody, especially in Los Angeles," Murray said. "From age 17 through his death, everybody in LA grew up with Kobe. That's why LA is in mourning."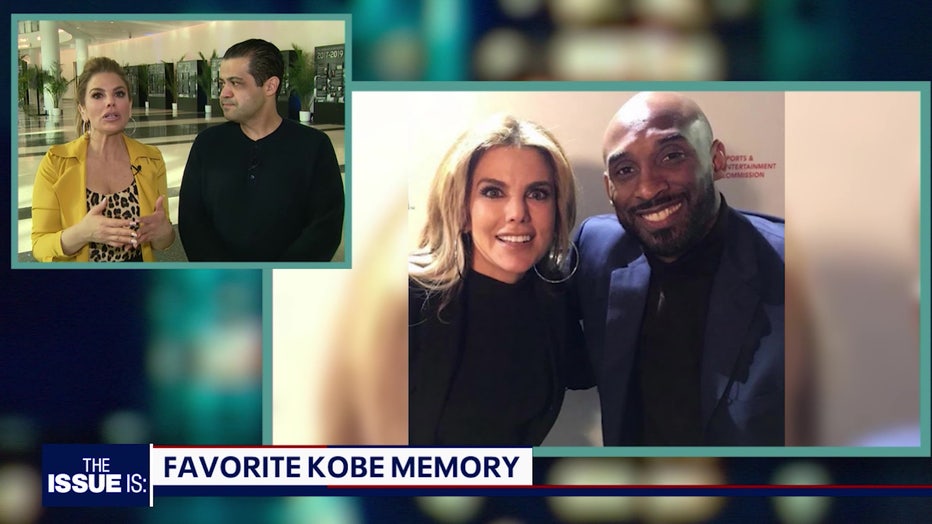 Two of those Angelenos are Liz Habib and Arash Markazi. As FOX 11's sports anchor and an LA Times Sports columnist, respectively, Habib and Markazi have covered Kobe for years, forging bonds with him that went well beyond the typical reporter-and-subject relationship.
Both had much to reminisce about Kobe's generosity and spirit. Habib recalling the time Kobe took time to meet her entire family, Markazi talking about how Kobe supported him in his effort to lose weight.
But while Habib and Markazi had countless encounters with Kobe, the two also discussed the impact Mamba had on fans he met just once, saying he touched people with his smile and warmth, and that didn't matter if he spent 20 minutes talking with a fan, or just allowed them to take a photo in 
passing.
"Life goes on, and it will just continue to go on," Habib said. "There will be next great to come along, but in our minds, there will always be Kobe Bryant, who will forever be no older than 41 years old. We will forever see those highlights," Habib said.
As the story of the horrific helicopter crash continues to unfold, one organization has received a good amount of backlash for their coverage: TMZ, which posted footage of the wreckage before all of the victims' families had been notified.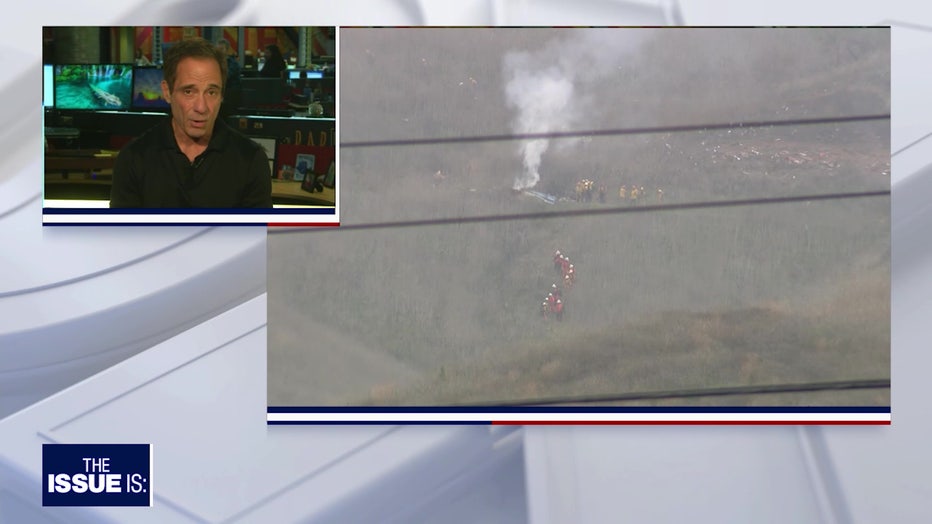 Levin defended TMZ's actions, saying they acted as any other outlet would – that if a plane had gone down, any other outlet would run the video because it was a "news event."
 "Is there any news organization that you've heard of that said they wouldn't have done it?" Levin asked.
We close out the show with a heartfelt personal tribute from Elex Michaelson.
Elex grew up a Laker fan, not only attending games, but recording them at home for later reference.
Elex noted how Kobe transcended politics, being a unique figure in these divided times that could get Presidents Trump and Obama to agree, as they both tweeted remembrances of the NBA icon.
He also praised Kobe's passion and work ethic as he trained his daughter, supported Women's basketball, and transitioned careers post-retirement to the tune of an Academy Award win.
"As an adult, my favorite sports memory ever was attending Kobe's last game at Staples Center with my dad," Michaelson said. "That night, there was a big sign that read simply, 'Thank you, Kobe.' So as we end tonight, it's fitting to say the same thing, 'Thank you, Kobe.'"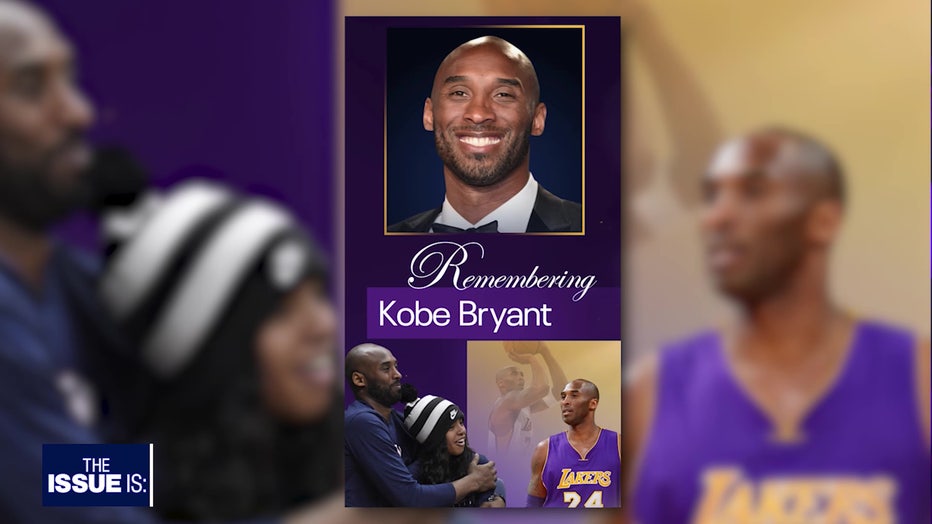 "The Issue Is: with Elex Michaelson" is California's only statewide political show. For airtimes and more information, go to TheIssueIsShow.com.