SoFi Stadium to host rivalry high school football game between 2 Downey schools
INGLEWOOD, Calif. - The Warren and Downey high school football teams will play under the brightest of Friday night lights at SoFi Stadium, home of the NFL's Los Angeles Rams and Chargers, it was announced Wednesday, Sept. 27.
The two schools have one of the longest-running rivalries in all of Los Angeles – over 6 decades.
The game between the two Downey schools will be at 7 p.m. on Oct. 13 – the first high school football game to be played in the new stadium in Inglewood. 
Back in the 1980s, Downey High Wide Receiver John Garcia (#82), loved the rivalry. And now that he's the superintendent of the Downey Unified School District, he says he enjoys it that much more. 
"I'm so fired up about this. It's a huge community event for us. This is not just a football game between two teams," said Garcia. "The two high schools a half a mile apart. We've been doing this game for over 60 years."
Last year, Warren won the game, 49-22, against Downey when the two teams met last season. Downey went on to win the CIF Southern Section Division 4 championship.
The winner of the October game will be invited back and recognized before the college football L.A. Bowl on Dec. 16.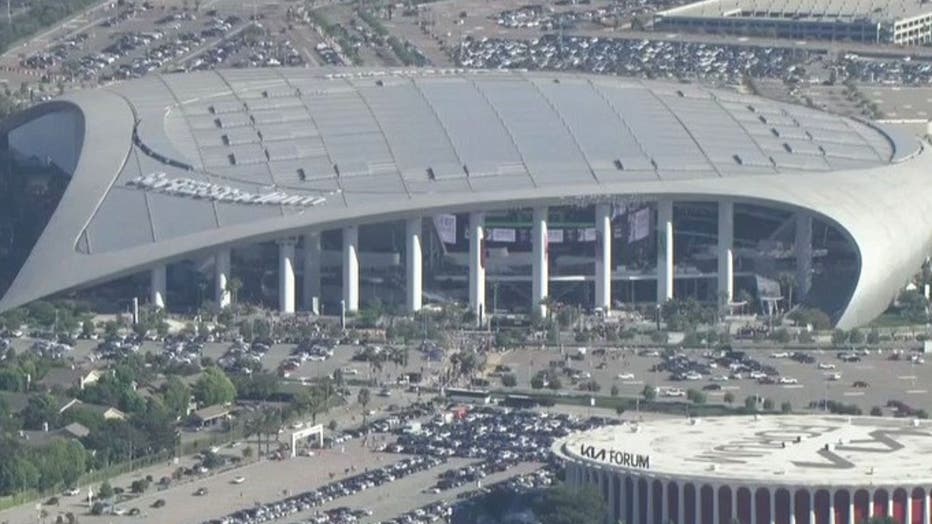 "As a former Downey Viking player, the Downey vs. Warren game is something I know players look forward to every year. Being able to compete in this crosstown rivalry game and be the first-ever high school game to be played at SoFi Stadium will be something extra special that will live on with our players forever," said Downey High School head coach Jack Williams in a statement.
Kevin Pearson, the Warren High head coach, said the rivalry with Downey is one of the best in high school football in Los Angeles.
"Having been a head coach in the Los Angeles area for 28 years, I'm aware of many great rivalries, but I've always said that the Warren vs. Downey rivalry was the best kept secret in high school football," Pearson said in a statement. "I'm excited that the dedication and great work from Downey Unified, administration, teachers, staff, students and families will be showcased at this historic event. I am humbled and honored that our unique and historical rivalry has been chosen for the first high school football game hosted at SoFi Stadium."
Tickets for the game will go on sale Thursday at 10 a.m. at ticketmaster.com.
City News Service contributed to this report.