Lakers owner Jeanie Buss addresses Dennis Rodman's claim that the two briefly dated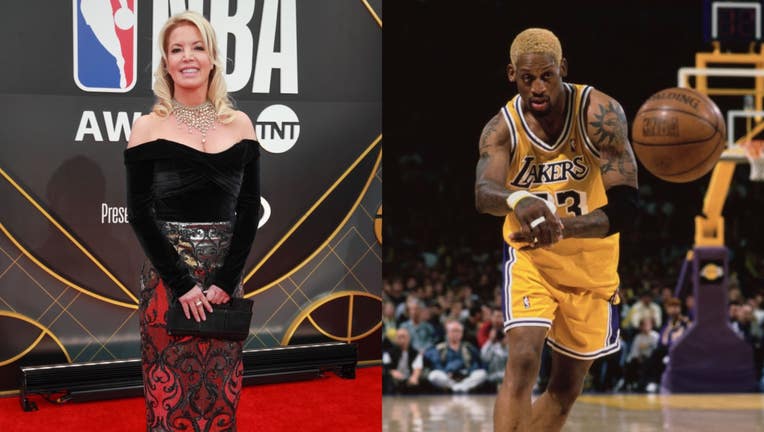 article
Los Angeles Lakers owner Jeanie Buss has denied recent claims made by five-time NBA champion Dennis Rodman that the two briefly dated during his tenure with the team, instead suggesting that she was tasked with watching over him. 
During an appearance on "In Depth with Graham Bensinger," Buss was asked about the rumored relationship, which Rodman revealed during an interview with VLADTV when discussing his relationship with one-time teammates Kobe Bryant and Shaquille O'Neal.
"I did not date Dennis Rodman," said Buss, who took over as the controlling owner following her father Jerry Buss' death in 2013. 
"I mean, yes, I guess, in other words, when my dad brought on Dennis Rodman to the team, it was kind of like, 'Let's make sure that we know where he is at all times.'"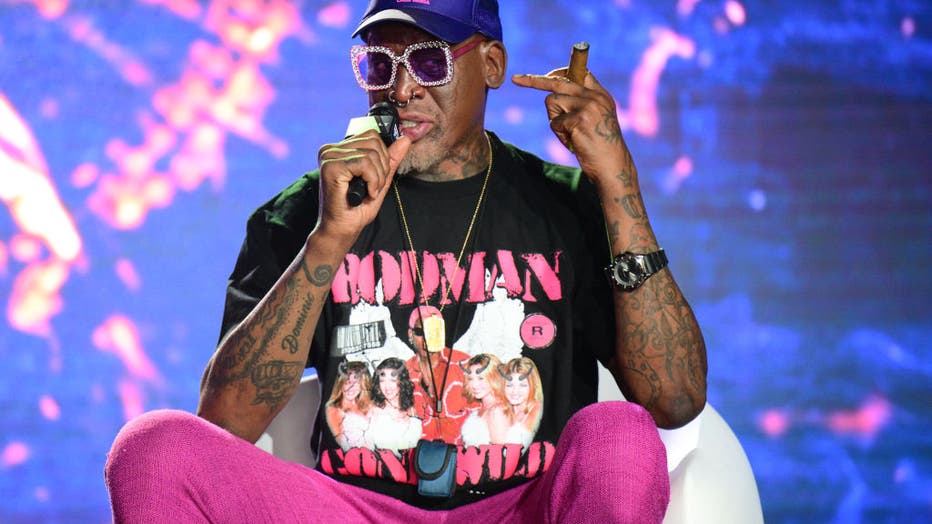 SUGGESTED: LA Lakers president Jeanie Buss, comedian Jay Mohr say 'I Do' in intimate Malibu ceremony
Buss suggested that during Rodman's brief stint with the team in 1999, in which he only played in 23 games, she acted as somewhat of a babysitter. 
"So, like, if it's about, 'Hey, where are you gonna be tonight? OK, we're all going to this restaurant, or we're going to this club, or we're going to this beach, or we're going to wherever Dennis is going to be.' You could say it was dating to say that it was making sure that I had an eye on him," she explained.
During Rodman's interview, he claimed that he dated Buss for six months and that his relationship with the owner's daughter made for a tense relationship with Lakers stars Bryant and O'Neal. 
"I knew Kobe and Shaq wouldn't like me because the whole attention became 'Dennis' — It shifted from them to me quick," said Rodman.