LA Clipper fans ranked among the smartest in the NBA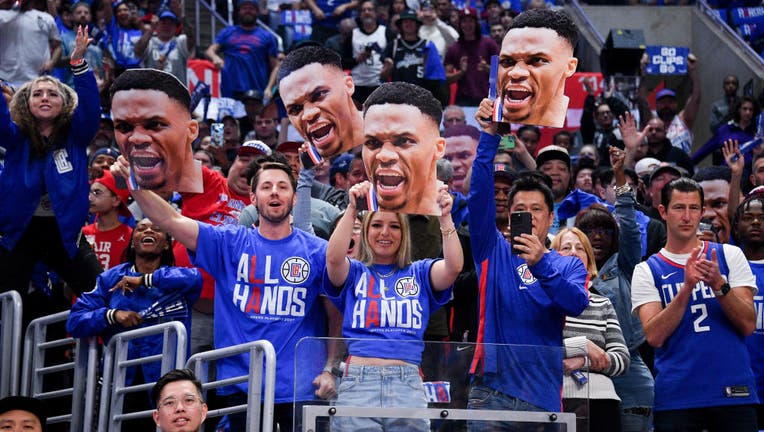 article
LOS ANGELES - Being a fan of the Los Angeles Clippers is not for the faint of heart and since the franchise has yet to win a championship or even make a trip to the NBA Finals, the dedication of its fan base is admirable.
In April, the Clippers' season was cut short in the first round of the NBA playoffs due to their stars being plagued with injuries – an unfortunate circumstance the LA team has dealt with through the years with rosters filled with talent. Still, their supporters aren't going anywhere.
Not only are Clipper fans loyal, but according to a study by Gambling.com, they are among the 10 smartest fans in the league.
The study explored the relationship between the education and intellect of the social media followers of every team in the NBA. With each additional year of education, researchers added between one and five IQ points.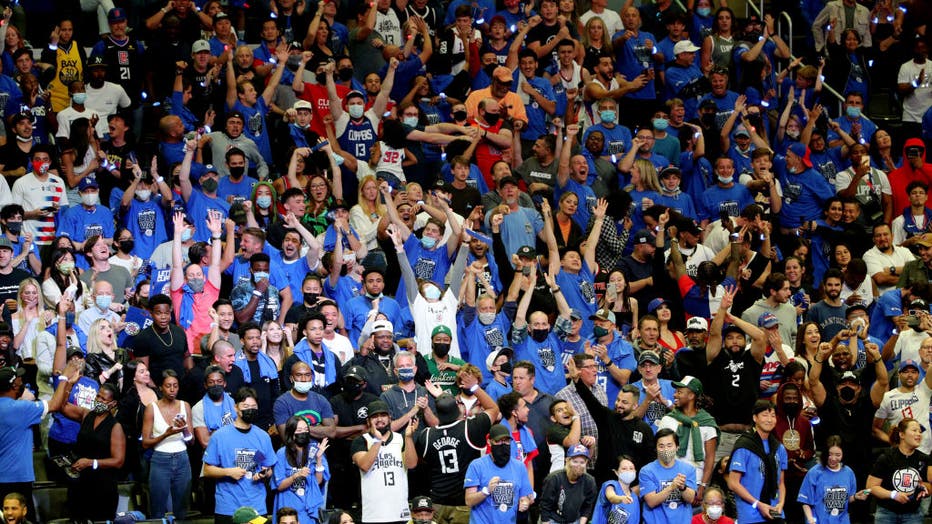 Fans of the LA Clippers.(Gina Ferazzi / Los Angeles Times via Getty Images) (Getty Images)
Overall, Clipper fans ranked among the top 10 smartest fan bases at number 8. The study says nearly 56% of their fans are likely to have a high school education.
SUGGESTED: Chipotle to give away free burritos during NBA Finals
Below is a list of the top 10 smartest fan bases, according to the study:
Toronto Raptors
Dallas Mavericks
Denver Nuggets
Phoenix Suns
New York Knicks
Portland Trail Blazers
Atlanta Hawks
Los Angeles Clippers
Charlotte Hornets
Sacramento Kings

So, what about the Clippers' glorified hallway rivals, the LA Lakers? Well, their fans had a less favorable ranking near the bottom of the list at number 27. Only fans of the Cleveland Cavaliers, Chicago Bulls, and Golden State Warriors ranked worse.