Kawhi Leonard's latest injury diagnoses revealed
LOS ANGELES - Clipper Nation just can't seem to catch a break. After being eliminated from the playoffs Tuesday night, a new report revealed Kawhi Leonard's latest injury diagnosis.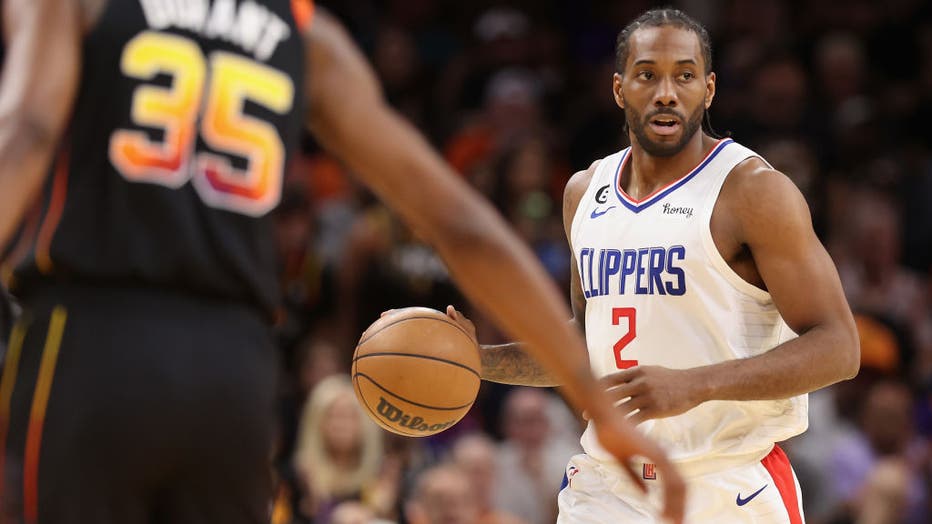 Kawhi Leonard #2 of the LA Clippers. (Photo by Christian Petersen/Getty Images)
On Wednesday, Shams Charania for the Athletic reported Leonard was diagnosed with a torn meniscus in his right knee.
The Los Angeles Clippers have been plagued by injuries in the 213 era and fans have been robbed of a fully healthy playoff run for the past three seasons.
PREVIOUS COVERAGE: 
"We worked really hard to secure our spot in the playoffs with everything that we faced as a team throughout the course of the season," Norman Powell said following Game 5's loss. "I'm just frustrated… it definitely stings, the outcome."
Down 3-1 in the series, the Los Angeles Clippers went into Game 5 against the Phoenix Suns without its stars Kawhi Leonard and Paul George.
George was ruled out for the entirety of the opening-round series against Phoenix due to a right knee sprain. Meanwhile, Leonard was playing some of his best basketball in the first two games of the series before it was announced ahead of Game 3 that the two-time NBA Finals MVP was out with a right knee strain. He reportedly aggravated the injury in Game 1 and played through it in Game 2. Leonard was then sidelined for the remainder of the series and team officials said there was no timetable for his return.
"I would never say unfair hand, I would say I've been dealt with some bad luck with our two star players," Clippers head coach Ty Lue said. "It's hard for those guys. You think PG and Kawhi want to be hurt in the playoffs? I feel bad for those guys. They want to be out there helping their team and to compete and unfortunately in the last three years, we haven't had that."
Leonard missed the entire 2021-22 NBA season rehabbing an ACL injury and worked hard to return to the court. This season, he's proven he's still one of the top guys in the league and "Playoff Kawhi," is not to be counted out.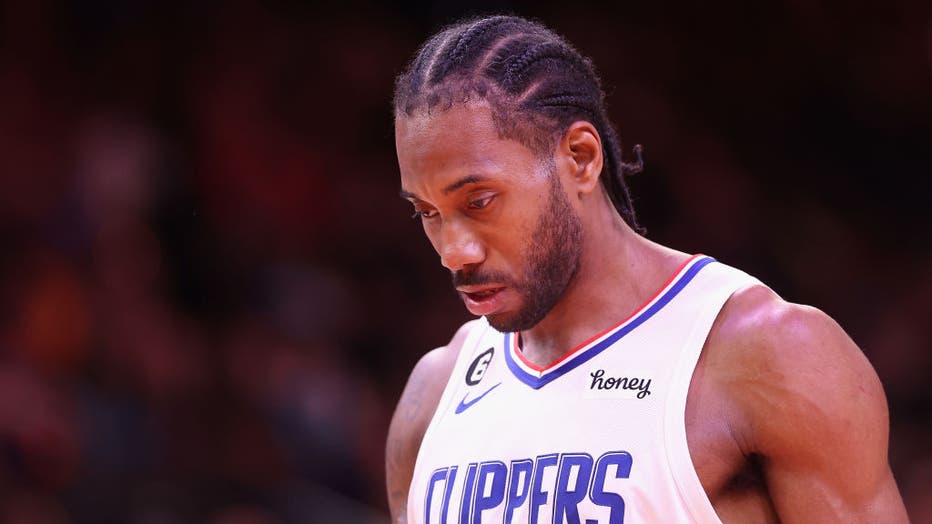 Kawhi Leonard #2 of the LA Clippers. (Photo by Christian Petersen/Getty Images) (Getty Images)
It's unknown if Leonard will require surgery. He made $44 million this season and is set to make $45 million next season.