James Harden calls Daryl Morey 'a liar' after Clippers trade talks fail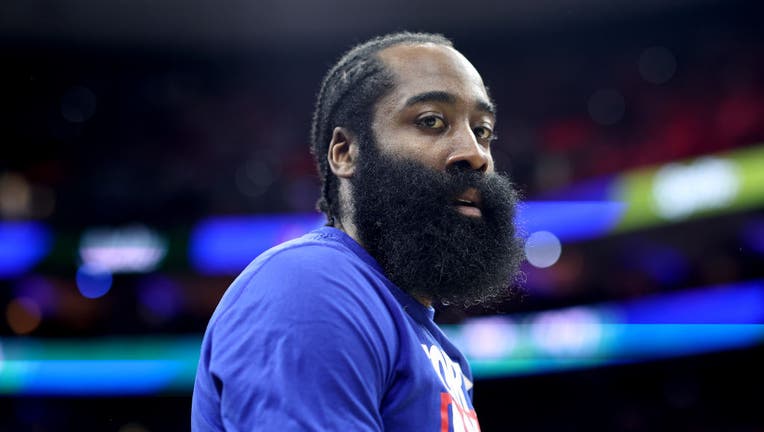 article
LOS ANGELES - It appears the Philadelphia 76ers are the latest franchise to deal with an unhappy James Harden.
While on a summer tour in China, the disgruntled NBA star spoke out Monday on the world stage at an Adidas event to slam the 76ers president. "Daryl Morey is a liar, and I will never be a part of an organization that he's part of."
To make sure his message was heard, he then reiterated the statement, "Let me say that again. Daryl Morey is a liar and I will never be part of an organization that he's part of."
A clip of the moment was posted by Shams Charania with The Athletic. 
After the 2022-23 season, Harden expressed his desire to be traded from the 76ers, despite being paired with 2023 league MVP, Joel Embiid. The Los Angeles native told his representation he wanted to be traded to the Clippers and wanted to play with Russell Westbrook again.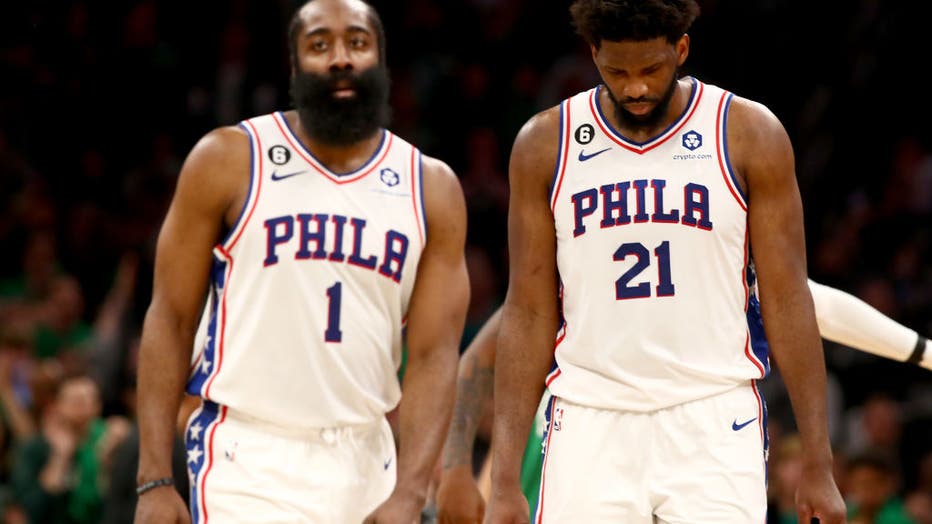 James Harden #1 and Joel Embiid #21 of the Philadelphia 76ers( Photo by Adam Glanzman/Getty Images)
Negotiations between the two NBA franchises lasted for months, albeit intermittently, as Clipper Nation patiently waited for the news of another superstar to help with their title hopes.
Both teams reportedly played hardball as the 76ers wanted high-caliber players in exchange for Harden with Embiid at his prime, and the Clippers were unwilling to give up Paul George, Kawhi Leonard, or its best role players—namely, Terance Mann.
This is not the first time the league has seen a disgruntled Harden. In addition, Harden's latest statements solidify his soured relationship with Morey. 
Morey served as the general manager of the Houston Rockets from 2007-2020, and during Harden's time there, the two formed a close bond. Morey stepped down in 2020 and months later, Harden was traded to Brooklyn, becoming the final piece of the short-lived and disastrous "Big Three" with Kevin Durant and Kyrie Irving.
During that time, Morey joined the Philly front office staff and once Brooklyn was no longer fulfilling for Harden, he asked for a trade out of New York and expressed wanting to play for Morey again.
On Saturday, league sources told ESPN that Philly ended all trade talks for Harden and expect the 10-time All-Star to report to training camp.
Training camp is set to begin late next month.