Freddie Freeman notches 2,000th hit with double against Astros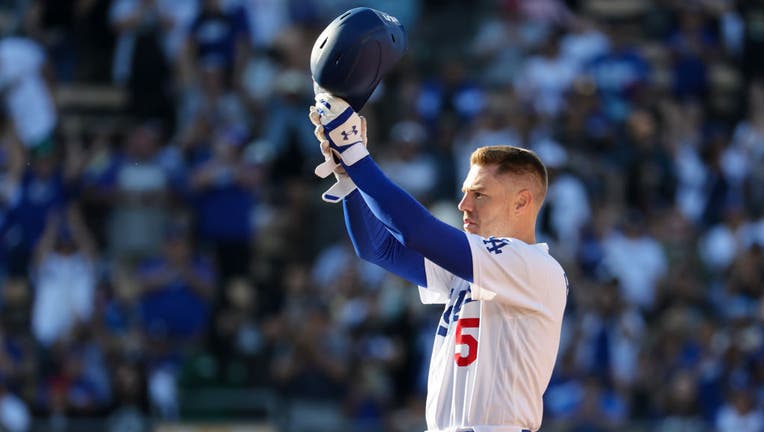 article
LOS ANGELES - Los Angeles Dodgers first baseman Freddie Freeman got his 2,000th hit, reaching the milestone with a double in the eighth inning of a 6-5 loss to the Houston Astros in 11 innings Sunday night.
Freeman's sharp line drive to right field was his second double of the game and drove in Mookie Betts, making him the 295th player in major league history to reach the mark.
Freeman played in his 1,801 game, becoming the seventh player to reach 2,000 hits as a member of the Dodgers. Of those hits, 441 are doubles — including his league-leading 27 this season.
Dodgers manager Dave Roberts felt Freeman had been pressing to reach the milestone at home as he went hitless in seven at-bats through the first two games of the weekend series.
Freeman, 33, spent his first 12 seasons with Atlanta after the Braves selected him in the second round of the 2007 draft. He had 1,704 hits in 1,565 games for the Braves before the Orange County native joined the Dodgers as a free agent before the 2022 season.