Angels Season Preview: Could 2023 be Shohei Ohtani's last in Anaheim?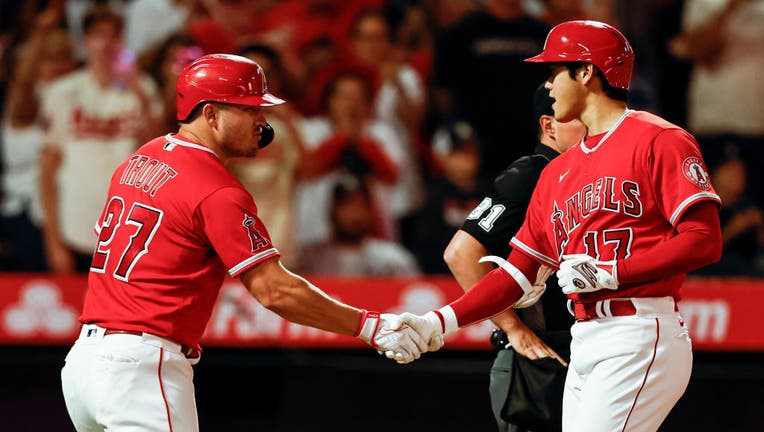 article
ANAHEIM, Calif. - Opening Day isn't until Thursday, but baseball fans already got a chance to see two-way sensation Shohei Ohtani win on the big stage in 2023 – for Samurai Japan in the World Baseball Classic.
Back home in the stateside, Los Angeles Angels fans are hoping the team can replicate their stars' WBC success in the 2023 MLB season. If the performances of the Angels stars during the offseason tournament were any indication of how the team will do this spring, the Halos would be postseason contenders. In addition to Ohtani's tournament MVP performance, Halos teammates Mike Trout, who played for Team USA, and Patrick Sandoval, who played for Team Mexico, all shined for their countries in the WBC.
In addition to the three stars, Halos infielder David Fletcher got some valuable at-bats for Team Italy while Zack Weiss (Israel) and Jaime Barria (Panama) were able to take the mound for their respective teams. Luis Rengifo also got a chance to appear in three games for star-studded Team Venezuela.
The Angels could use whatever omen or momentum heading their way. The Halos are looking to bounce back from a disappointing 73-89 record and are fighting to make the postseason for the first time since 2014.
WILL OHTANI STAY?
On top of trying to break the 9-year postseason drought, the Angels must do whatever they can to convince Ohtani to stay past the 2023 season. The Halos are entering their final year of club control with Ohtani and the two-way star will enter free agency after this season if the two sides don't agree on a long-term deal.
Winning appears to be the top priority for the former AL MVP. In an interview with the Associated Press following the 2022 regular season, Ohtani was quoted as saying he had a "negative impression" of the season he had in Anaheim.
"We were not able to play as many good games as we would like, including 14 consecutive losses," Ohtani said in the Oct. 2022 interview with AP.
Entering the 2023 season, the Angels have yet to make the postseason with both Ohtani and Trout on the team. Should the Halos once again fail to make the playoffs this upcoming season, the Angels would likely face an uphill battle in keeping Ohtani in Anaheim.