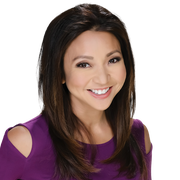 Sandra Endo is a general assignment reporter covering breaking news and feature reports for Good Day LA and FOX 11 News. Prior to joining KTTV, she spent five years working for CNN/CNN Newsource based in Washington DC. Her stories have appeared on prime time shows such as AC360 with Anderson Cooper and the Situation Room with Wolf Blitzer. Endo covered a range of topics from natural disasters like Hurricane Sandy to Washington politics. Prior to joining CNN, Endo worked NY1 and NBC 5 News in Chicago. Endo is a Los Angeles native and a graduate of Van Nuys Math Science Magnet. She graduated magna cum laude from New York University, where she double majored in politics and journalism.
The latest from Sandra Endo
A segment of Crenshaw Boulevard in the Hyde Park area will be closed starting today for a transit restoration project, Metro officials said.
One day after determining that Katy Perry's 2013 hit "Dark Horse" included a musical passage lifted from the Christian rap song "Joyful Noise," a downtown Los Angeles jury will begin hearing evidence Tuesday on how much money Perry and her collaborators may owe in damages.