Watts taco stand attack: Gascón charges suspect caught on camera in violent incident
LOS ANGELES - The Los Angeles County District Attorney's Office announced charges against a woman accused of attacking taco stand workers in South Los Angeles. 
PREVIOUS COVERAGE: Woman in custody after attack on Watts taco vendor caught on camera
Renee Latrice Hines, 36, of Bakersfield, was identified as the suspect accused of pepper spraying two taco stand vendors at Ortiz Tacos located at the intersection of Grandee Avenue and East 103rd Street in South LA's Watts neighborhood on the evening of Aug. 6. 
That night, Hines allegedly refused to pay for her tacos, and when she was confronted, she got violent. The incident was recorded by a witness.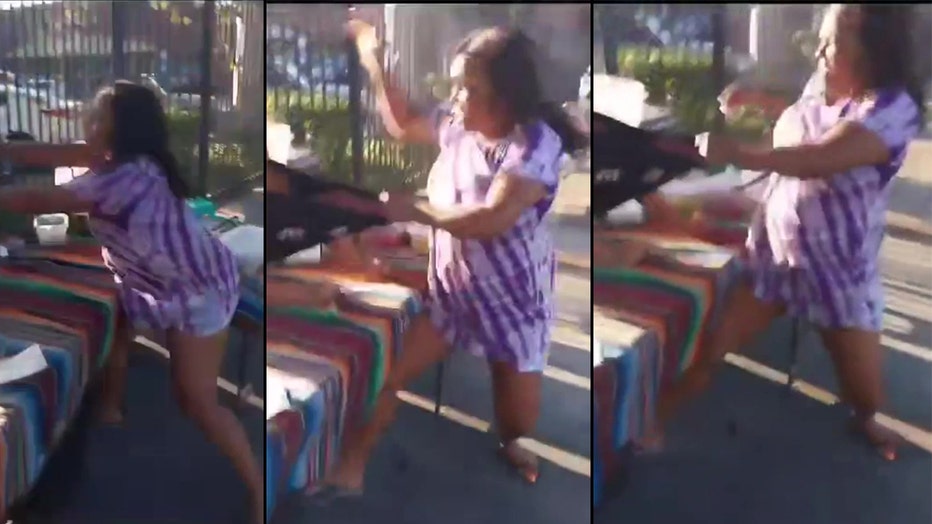 On Friday, Aug. 11, Hines was charged with one count of use of tear gas, two counts of battery, and two counts of unlawful possession of tear gas. 
"The senseless attacks that continue to harm street vendors in our community are unacceptable and have no place in our diverse county," LA County District Attorney George Gascón said in a statement released Friday. "Street vendors should not have to endure violence while simply trying to earn a living."
SUGGESTED: Brazen mob ransacks YSL store at Americana in Glendale
Hines pleaded not guilty to the charges during her arraignment and remains in custody in LA County. 
Her next court date is scheduled for Aug. 25.