'Walking Dead' attraction employee sues over alleged assaults by guests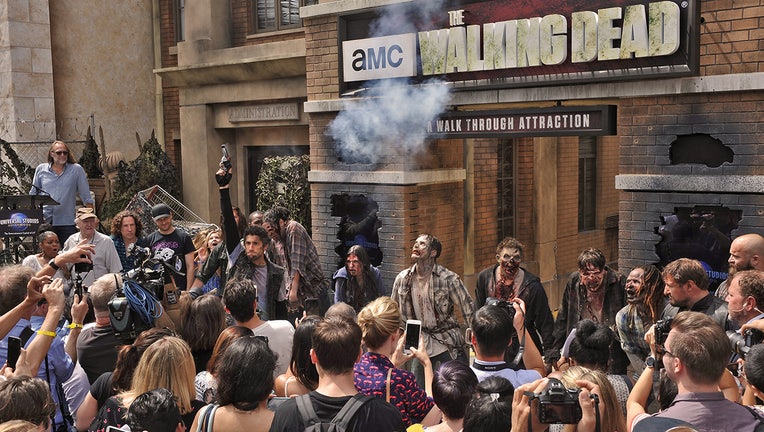 article
LOS ANGELES - A fourth employee of Universal Studios Hollywood is suing the company, alleging he was assaulted by patrons while working at the "Walking Dead" attraction.
Kurt Logan's allegations are similar to those of Melinda Molenda, Lisa Molenda and Josiah Steele, the plaintiffs in a separate Los Angeles Superior Court suit filed in March that also alleges assault and battery.
A representative for Universal Studios previously issued a statement regarding the Molenda/Steele suit.
"We don't comment on pending litigation, but the safety and security of our employees and guests is always our top priority," the statement read.
Logan's suit, filed Wednesday in the same courthouse as the first case, alleges Universal "callously spurns its duty to furnish a safe place of employment."
"To promote the Walking Dead attraction and to enhance its profits, Universal incites violence and instigates the commission of sexual harassment, sexual assault, assault, and battery upon its employees," the suit alleges.
In July 2019, a guest punched Logan in the face, according to his court papers. A month later, he was punched several times by a patron and believes the incident was recorded on video, his suit states.
In January, yet another visitor punched Logan in the stomach and his manager told him to take a short break and go back to work, according to his complaint.
The first suit describes several incidents in 2018 and 2019 when male visitors groped one of the breasts of Melinda Molenda, a 10-year Universal Studios employee.
Visitors also groped or pinched Lisa Molenda's breasts, threw soda in one of her eyes and hit her in one temple so hard she became dizzy, the first suit alleges.
Last July 4, a patron hit Steele so hard he was hospitalized, according to the suit, while alleges that when Steele reported what happened to management, he was told, "Most performers don't press charges."
The first complaint also details alleged attacks on other Universal Studios employees who are not plaintiffs, including one who said a guest grabbed one of her wrists, yanked her arm and then twisted it against the cage.
The show controller did not report what happened, telling the employee, "It wouldn't do anything," the Molenda/Steele suit alleges.