VIDEO: Fullerton man attacked with pepper spray in alleged follow-home robbery attempt
FULLERTON, Calif. - A Fullerton man whose father was attacked in an alleged follow-home robbery attempt is sharing his story to help warn others in the community. 
The victim's son spoke with FOX 11 anonymously to protect his family's identity. 
Surveillance video shows the man pulling into the garage of his home. When he gets out of his car, he is then approached by two unknown suspects and attacked with pepper spray. 
The man fought back, and contractors at his home working on a landscaping project ran in to help.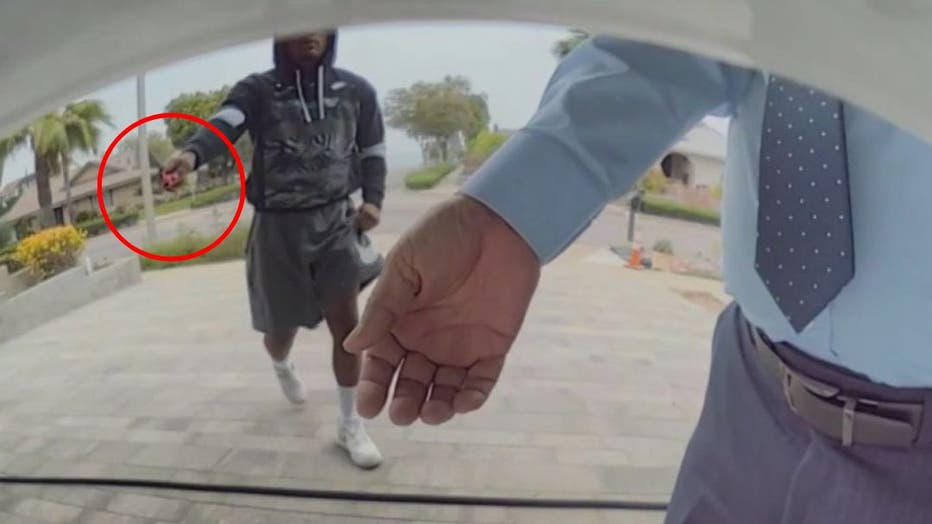 It's unclear at this time if any arrests were made. 
The family says they're not the only victims.  
"They were probably looking for people that drive nice cars or have nice stuff.. they're following them home… I think the other guy had his watch stolen, I think that they're targeting a certain demographic and age groups that are more vulnerable," the victim's son said.
He told FOX 11 a similar attack happened after his father was allegedly targeted.