'No parents should have to bury their child': Family mourns deaths of sisters, best friend in Uber crash
LOS ANGELES - Thirty-one-year-old Gregory Black has been charged with vehicular manslaughter in the deaths of three women in South Los Angeles over the weekend.
Early Saturday morning, 23-year-old Veronica Amezola, her sister 27-year-old Kimberly Izquierdo and their best friend from childhood, 23-year-old Juvelyn Arroyo, were killed when, according to police, a white Mercedes ran a red light and smacked into a Black Honda Accord, an Uber in which they were all passengers.
The driver and a male passenger are recovering in a local hospital. 
PREVIOUS COVERAGE: 3 Uber passengers killed after getting t-boned by Mercedes running red light in South LA
Amezola and Izquierdo's older brother Jose Izqueierdo said that when the families learned of the crash, "It broke us. Our world went dark."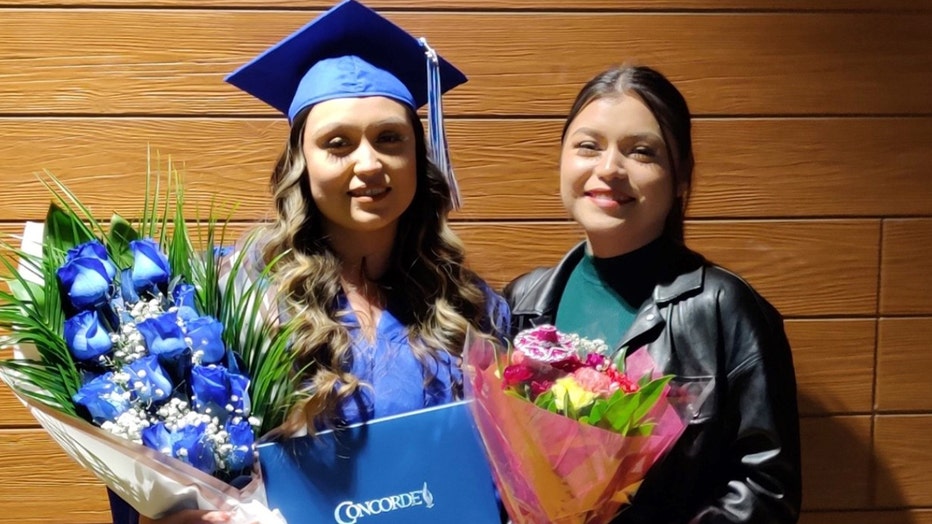 Veronica Amezola and Kimberly Izquierdo
"No parents should have to bury their child," Jose Izquierdo said. But, his parents are burying two, and their friends' family is burying one. He said it's "a lot of pain."
Both families have established GoFundMe campaigns to help with expenses. The GoFundMe campaign for Amezola and Izquierdo can be found by tapping or clicking here. Arroyo's GoFundMe can be found by tapping or clicking here.
Over the weekend, investigators told FOX 11's Gigi Graciette that they were looking into whether Black was fleeing another crime when he allegedly ran the red light.
Regardless of the investigation, Jose Izquierdo said the three women grew up friends. They died as friends, adding, "When people talk about things like soul mates, that's what it is."
"Our lives are fragile," Jose Izquierdo said. "Tomorrow's not guaranteed, that's the reality of it."