50 Cent on Canoga Park Nordstrom 'flash mob' robbery: 'Told you LA was finished'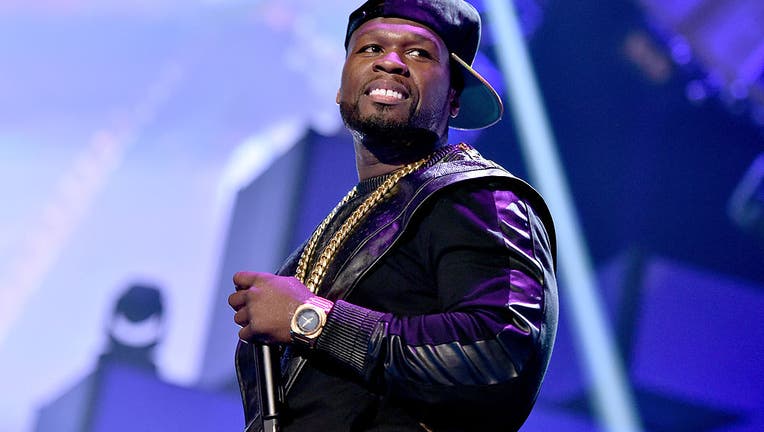 article
LOS ANGELES - 50 Cent is saying "I told you so." 
The rapper's comments come after a video went viral over the weekend showing a "flash mob" of up to 50 people ransacking a Nordstrom in Canoga Park of up to $100,000 worth of merchandise. 
"I told you LA was finished," 50 captioned a screenshot of the news story. "They are gonna have to lock the doors, appointment only. SMH." 
PREVIOUS COVERAGE: 50 Cent says Los Angeles is 'finished': Here's why
Fellow rapper YG, a native of LA, commented on the post, "We ain't finished. We just getting started."
Video captured from inside Nordstrom shows a group of 30 to 50 people wearing sweatshirts with hoods over their heads, rushing to the front entrance with bags in hand, scooping up whatever merchandise they can while tripping on racks to which some items were still attached.
RELATED COVERAGE: Canoga Park Nordstrom raided by 'flash mob' of 30-plus people
Police said the mall was not evacuated, though one man who was sprayed with bear repellant was treated by paramedics.
This was the second "flash mob" to take place in Los Angeles County within the past week.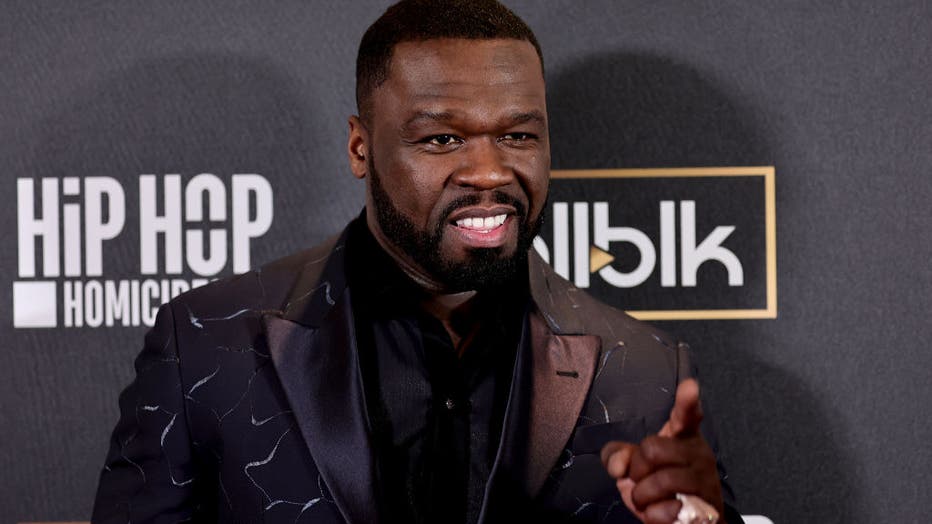 50 Cent attends WE TV's "Hip Hop Homicides" New York Premiere at Crosby Street Hotel on November 10, 2022 in New York City. (Photo by Jamie McCarthy/Getty Images)
On Aug. 8, a mob of thieves was seen on video as they fled an Yves Saint Laurent store in Glendale in broad daylight, getting away with armloads of merchandise worth an estimated $300,000.
RELATED COVERAGE: Brazen mob ransacks YSL store at Americana in Glendale
This isn't the first time 50 has spoken out about crime in Los Angeles. 
The rapper first made his controversial "LA is finished" comment back in July in response to Los Angeles County's controversial zero-bail policy being reinstated. The policy, which was reinstated in May, states that police won't detain people who are accused of misdemeanor crimes. The law will also release those who are currently incarcerated with these charges and others.
"LA is finished watch how bad it gets out there," 50 Cent wrote on Instagram while sharing a clip from one of FOX 11's evening newscasts. "SMH."
RELATED: Zero-bail policy reinstated for LA County
Under this new bail system, there are no second chances. So if a person violates the bail schedule, they are put back on a cash bail system. 
Los Angeles adopted an emergency zero bail policy during the pandemic to reduce crowding in jails to deter the spread of COVID-19. It was lifted in July 2022.
A recent study found California's zero bail policies resulted in a spike in violent crime from repeat offenders in one county.
50 will be in LA later this month for a performance at Crypto.com Arena as part of his "Final Lap" tour.