Texas cop charged with murder of California father of 7
RIVERSIDE, Calif. - A former Texas sheriff's corporal accused of killing a Lake Elsinore dad of seven in a hit-and-run crash in Riverside over the summer has been charged with murder.
The suspect, 31-year-old Giovanni Ceja, was charged by the DA's office with second-degree murder and hit-and-run involving death. Ceja had entered a not guilty plea at his arraignment in Riverside Monday. 
PREVIOUS COVERAGE: Father of 7 killed by hit-and-run driver was pickpocketed as body laid on side of Riverside highway
Gilberto Sotelo was found dead on the side of the 215 Freeway near the 91 Freeway in Riverside on August 7. His Chevrolet Silverado had run out of gas and was on the side of the road to fill up the vehicle. That was when a car hit Sotelo and the driver sped away.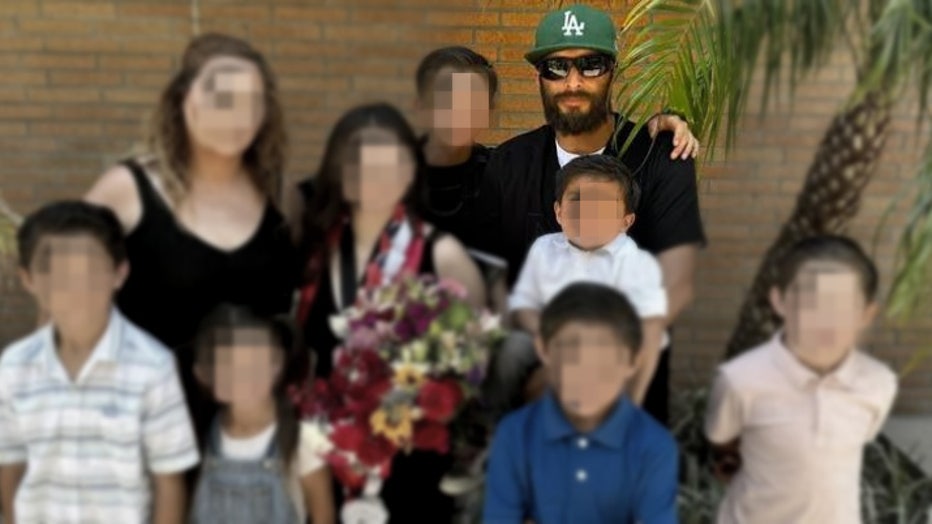 Sotelo not only died from the crash, but someone ended up picking through his pockets, taking his wallet and phone. One suspect in connection with the pickpocketing was arrested. 
PREVIOUS COVERAGE: Texas cop identified as suspected hit-and-run driver who killed a California dad of 7
Sotelo's family had just moved inland, to the community of Homeland, near Lake Elsinore, to get away from the crime in Lynwood. 
Ceja's next court date is scheduled for Jan. 30, 2024.